Easter is right around the corner, and with this special time of year being such a great opportunity to spend with family, you simply can't forget about getting your furry family members involved in all the fun, too!
Whether you've been a paw-rent for many years or just recently welcomed a new furry family member into your home, now is the time to learn about all the safety precautions you should take to keep your fur child safe this Easter.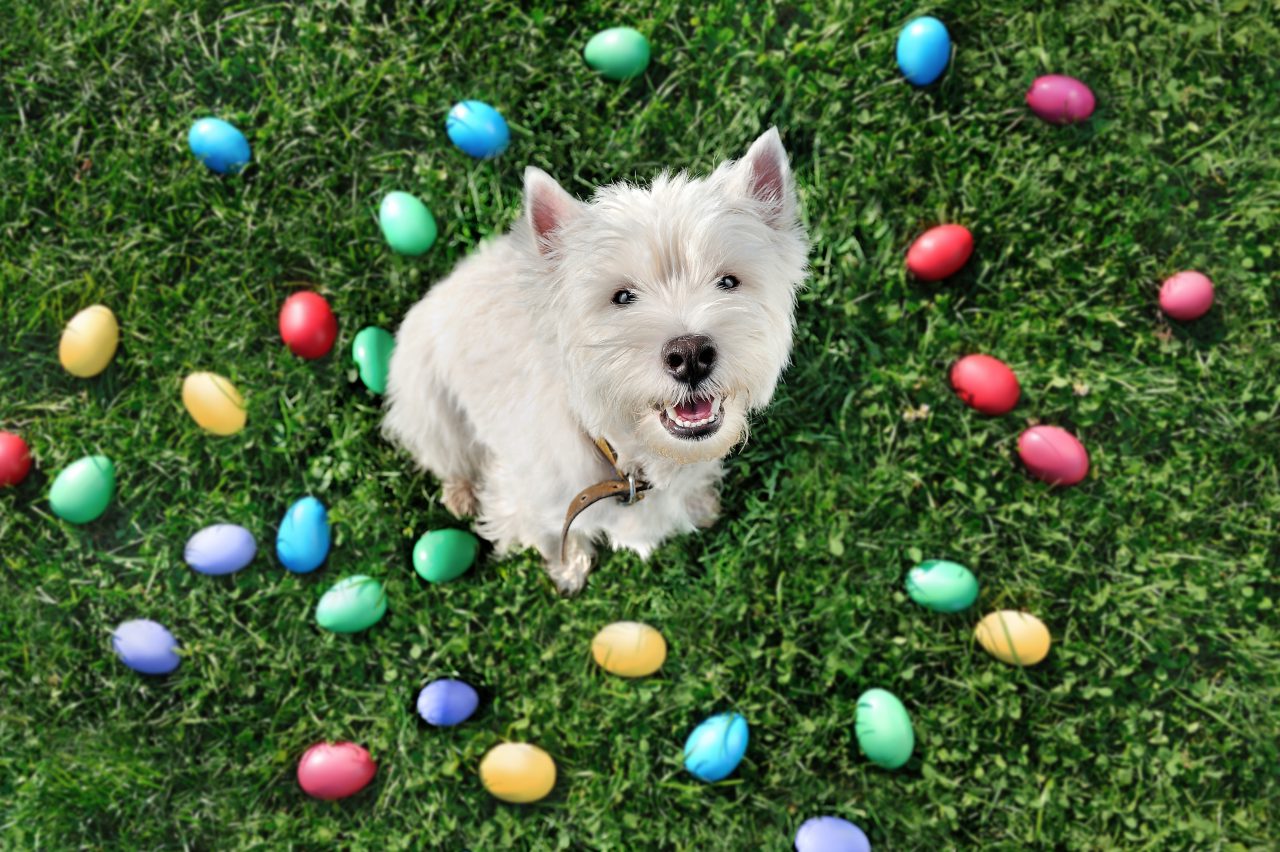 Be Aware of Public Easter Hunts
If you've got time off during the Easter Long Weekend and are looking to take your pooch for a walk or adventure, then don't forget about the Easter Sunday tradition of egg hunts!
Remember: Easter eggs aren't always done at home. Public venues love to plan a big day of egg hunts for the community to get involved in and unfortunately, aren't always pet-friendly.
When out for a walk, most dogs love nothing more than to have a good sniff in the bushes, but be sure to keep an extra eye out at Easter time.  Chocolate egg wrappers, unfound lollies, and pieces of Easter decoration can be left after these types of events and can prove extremely dangerous when ingested by your pet.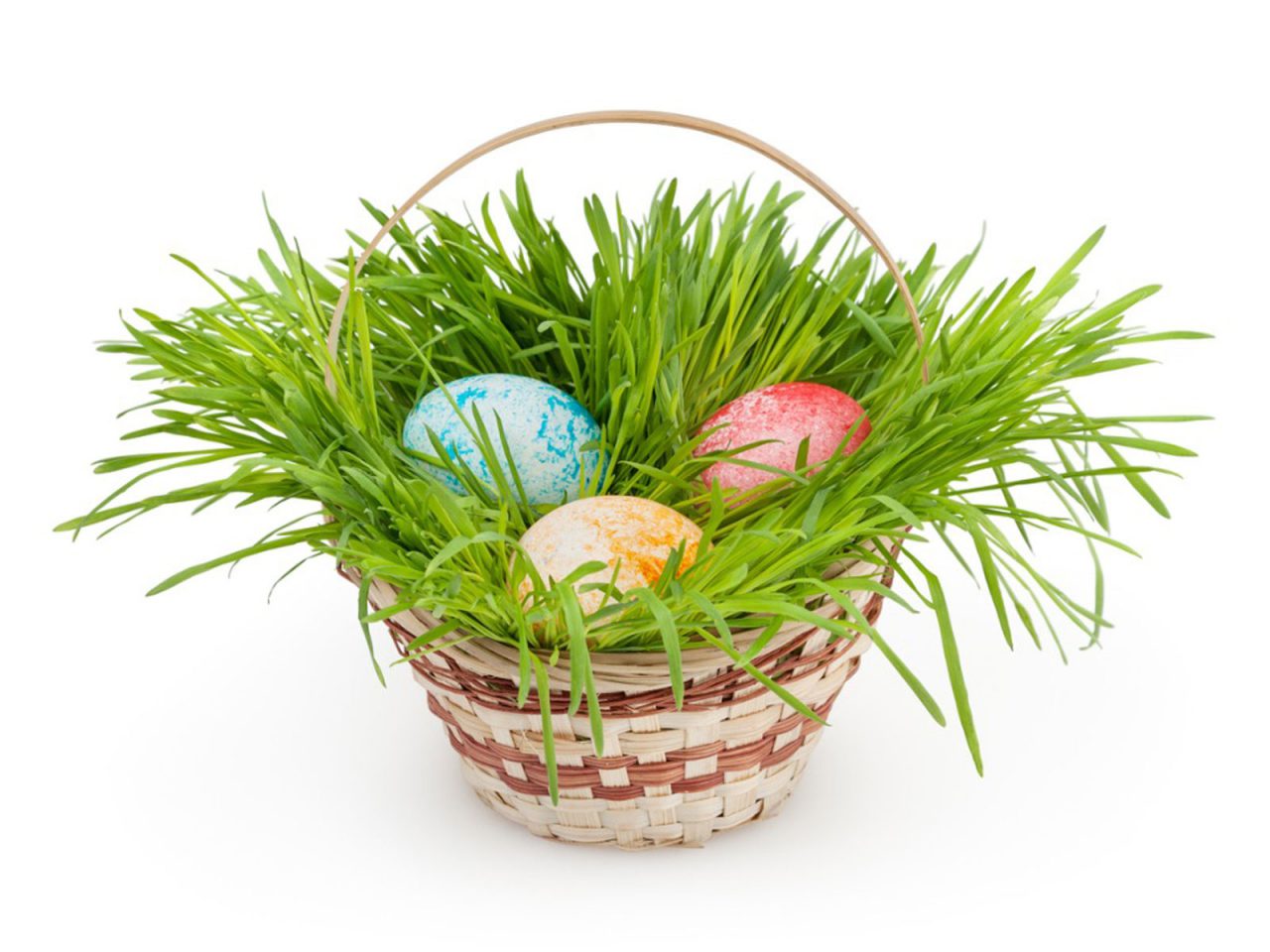 Keep an Eye on Easter Grass
Kids love having beautiful Easter baskets for their egg hunt and one of the popular decorations in the baskets is often artificial Easter grass, which poses a major threat to your pets. Both cats and dogs are curious creatures, and may view this artificial grass as an exciting new chew toy! If your pet happens to ingest, the decorative grass may have trouble moving through your pet's intestines or cause issues to the intestinal tracts. This will result in a very expensive Easter! And not just because of all the chocolate you're buying…
After your Easter Egg Hunt is over, make sure to throw the Easter grass out and vacuum the carpet for any stray pieces, or simply avoid using decorative Easter grass altogether.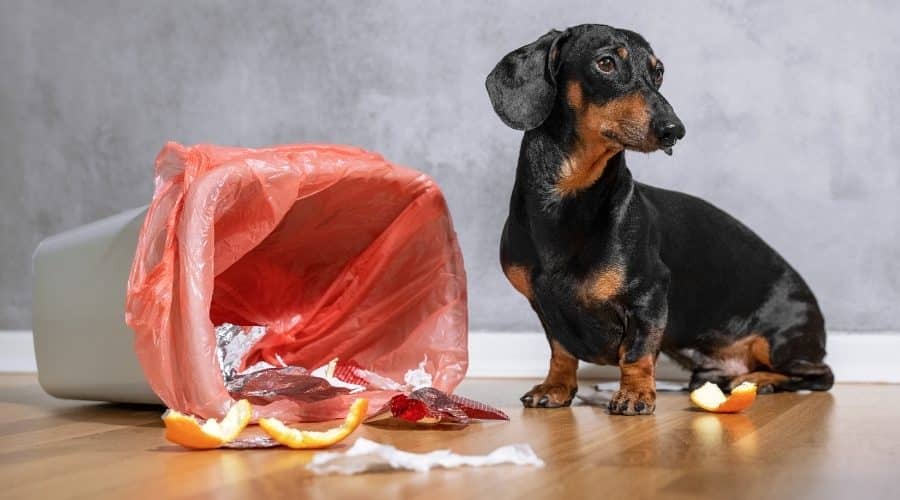 Don't Leave Chocolate, Lollies or Wrappers Lying Around
As Easter is possibly the best time of the year for chocolate and lolly fans, it's also the perfect opportunity for your pet to try and sneak a piece (or five!) of those sweet goodies, too. Unfortunately, with or without candy inside the wrapper, it is extremely dangerous for cats and dogs to ingest chocolate and lollies, and can potentially lead to serious digestive system problems.
During the Easter break, be very cautious of you and/or your kids leaving chocolate or wrappers laying around or at reaching level for your pets to grab hold of.
To avoid accidental consumption, there are always plenty of safety measures you can take to ensure your pets are safe from eating anything they shouldn't:
Ensure you keep your pets secure in a separate room during Easter Egg hunts in the yard or house
Keep track of where all eggs have been placed
Once all eggs have been found, make a rule that all wrappers must go in the bin as soon as the sweet is opened
Keep lollies and chocolate at high levels and not at ground level where it is easy for your pet to take it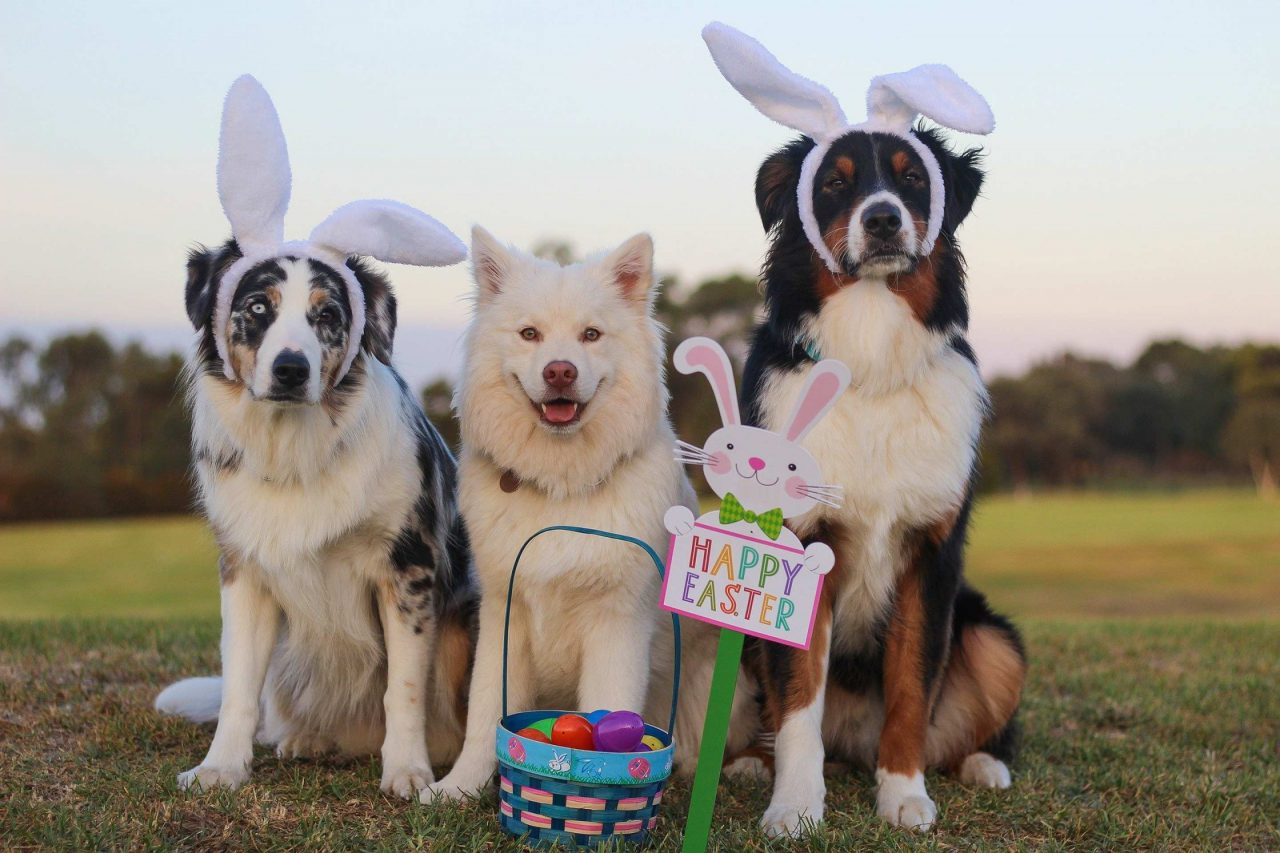 Think Of Your Pet During Your Shopping
Easter should be a fun holiday for both you and your furry family members, so why not include them in the traditions?
If you're the type of family who makes Easter Baskets for your kids each year, then why not surprise your fur child with one, too!
Remember, skip the Easter grass and toxic chocolate to avoid intestinal complications, but include yummy and healthy treats, and even a new toy!
Instead of a basket, consider putting these gifts in a new dog or cat bed or blanket that they can get comfy in later in the day when guests are over, to help reduce your pet's anxiety and keep them entertained.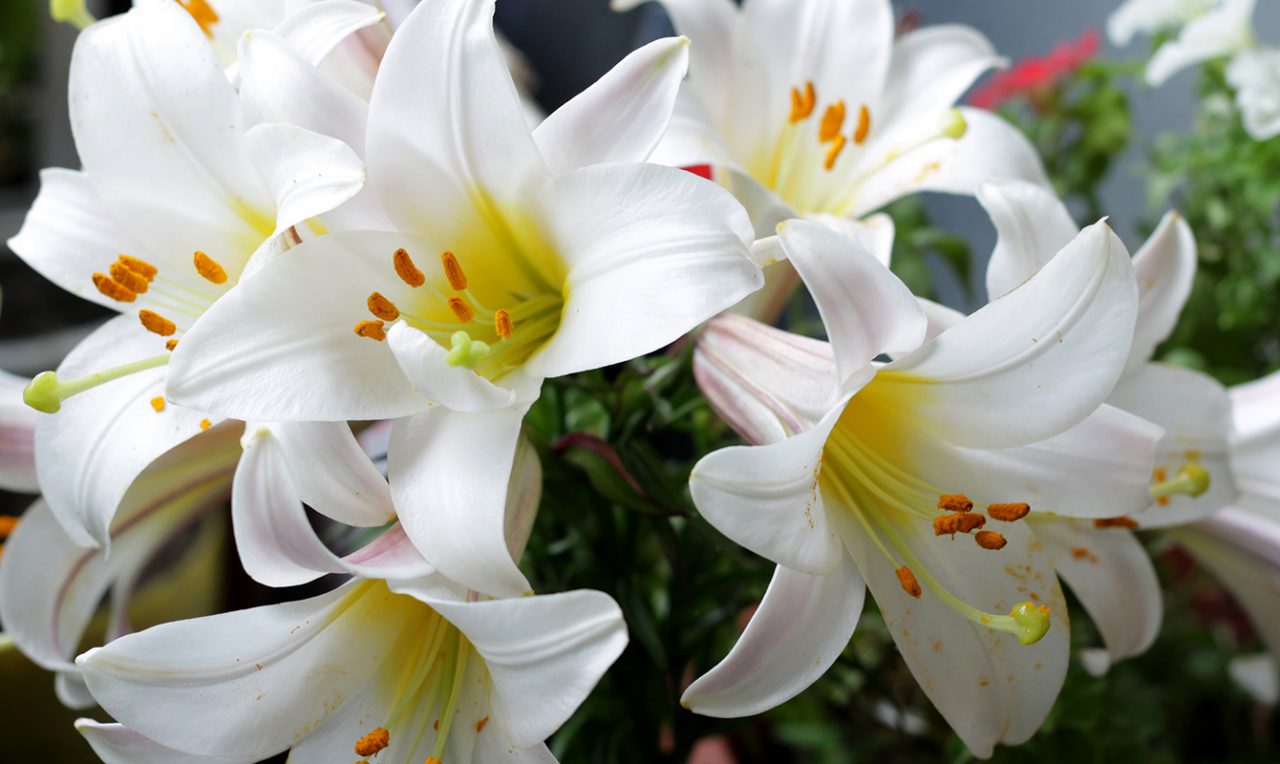 Avoid Easter Lilies
The Easter Lily is a popular flower that is traditionally given as a gift or put out as a decoration at Easter time. Though as lovely as they look, they can be dangerous when it comes to our loving four-legged family members.
For dogs, consuming even small amounts of the Easter Lily can leave them with an upset stomach and digestive issues. For cats however, consuming parts of this plant can be deadly. In this case, it's best to avoid purchasing the Easter Lily altogether to ensure the furry members stay safe. We all know how curious they can be!
If a well-meaning friend or relative brings an Easter Lily along as a gift, ensure you keep the plant in a location that's safely out of reach from your pets (inn a closed-off room, high up on a table, outside, etc).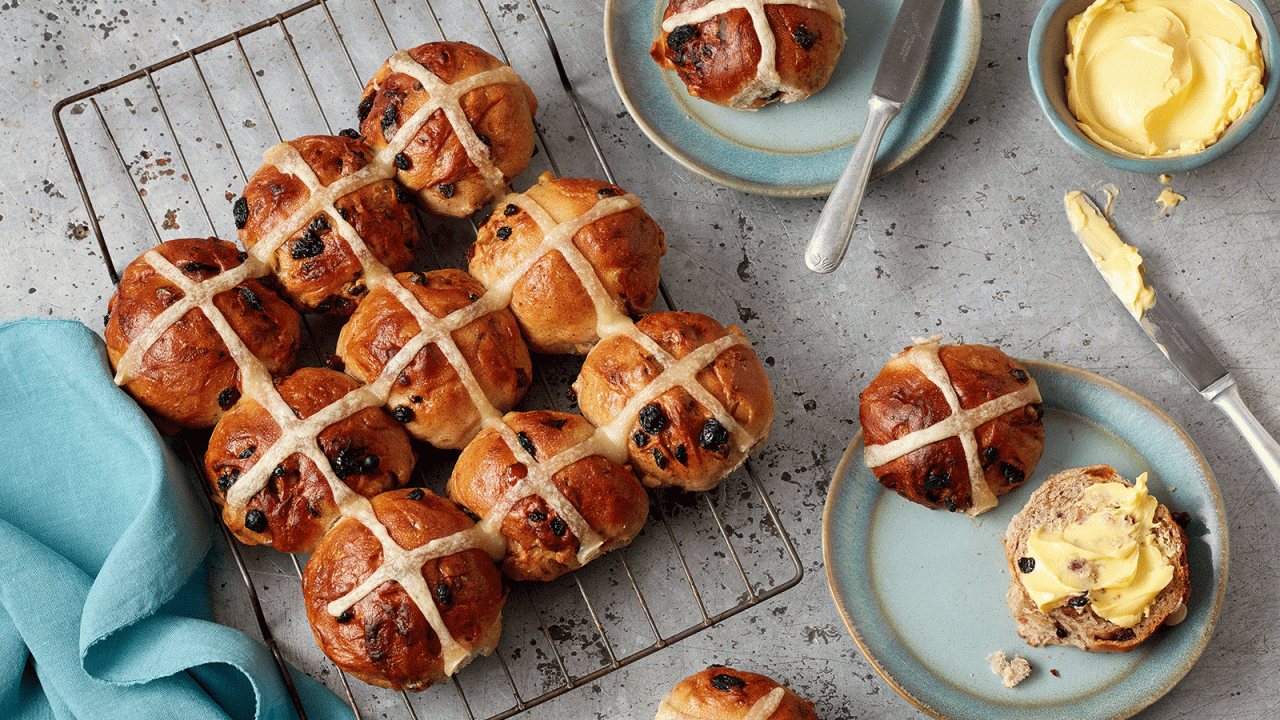 Steer Clear of Hot Cross Buns, Too!
Hot Cross Buns have become a staple treat at Easter time and are eaten in many households, and while most people are aware of the chocolate danger for pets, many are not aware of the similar risk with sultanas and raisins.
Both of these dried fruits are toxic to dogs and can actually cause acute kidney failure if ingested. It's always wise to educate not only yourself but any little humans in your household on not sharing food with the family pet, as well as being more generally aware of what foods are very poisonous to your four-legged friends.
Not only should you be careful to not feed your pet treats during Easter, but storing them safely away in a pet-proof area is a great way to avoid any puppy or kitty food thieves.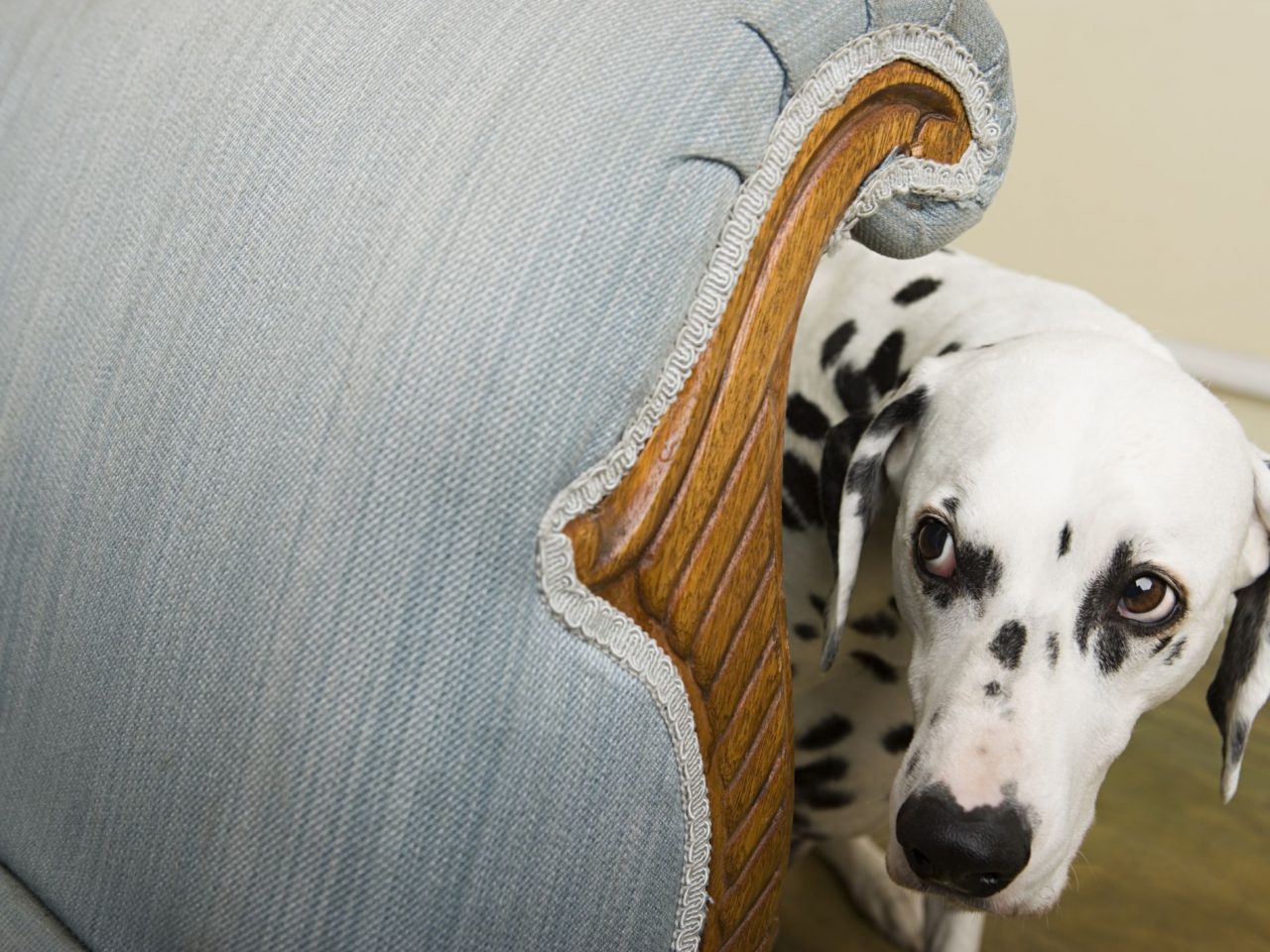 Manage Their Anxiety
While for us humans Easter tends to be a social long weekend with lots of visitors, BBQs and Easter egg hunts, we can't forget that all this movement and unrest can sometimes be a stressful time for our pets.
Lots of animals can become overstimulated and anxious with new people and lots of unfamiliar noise in their home. Ideally, if you're concerned that your pet may become anxious or overstimulated at Easter, plan ahead and give them the space they need by keeping them in a separate and quiet room in the house. This is especially helpful for when guests, children and potentially other pets are arriving to the home.
Most pets will want plenty of opportunities to 'chill' away from all the chaos. If this sounds like it may be your pet, then this is the perfect time to gift them with a well-deserved Easter treat, such as a large chew treat or puzzle toy which can keep them stimulated and distracted for a few hours.
Keen to learn more about the history of gift-giving at Easter and the elusive Easter Bunny? Check out Easter: What's with the Rabbits?