Spring is right around the corner, and many of us have spent our time in lockdown tending to our gardens and house plants – which should be absolutely thriving with the warm weather finally creeping in!
While they're exercising their green thumb, it's important for pet owners to be aware of any flower breeds that might be dangerous for their pets.
There are many common ornamental flowers which can be toxic to both cats and dogs. As beautiful as they may look in your garden or as a bouquet on your dining table, pet owners should be sure to avoid flower varieties which may be tantalising though toxic to their fur friends, especially around special occasions such as Valentine's Day or Mother's Day when you might be giving a bouquet as a gift to your partner or loved one.
Toxic flower varieties:
Daffodil
Lily
Tulip
Azalea / Rhododendron
Iris
Autumn Crocus (also known as meadow saffron or naked ladies)
Amaryllis
Cyclamen (also known as sowbread, alpine or Persian violet)
Nerium Oleander
Carnation
Chrysanthemum
Hydrangea
Foxglove
Peony
Hyacinth
Lily of the Valley
Gypsophila (also known as Baby's Breath) – only mildly toxic, but can irritate a pet's stomach if ingested.
Wisteria
Birds of Paradise
Toxic house plant varieties:
Aloe Vera
Anemone
Azalea
Bulb flowers, such as Hyacinth, Narcissus and Amaryllis
Chrysanthemum
Dieffenbachia
Dracaena
Ficus
Swiss cheese plants
Lilies
Christmas plants (Poinsettia, Christmas rose, mistletoe, holly)
Philodendron
Remember: this is a list of popular flowers that are poisonous to pets, but not every toxic plant or flower species out there. Always check first if you're purchasing a new plant or sending a bouquet of flowers to a household with pets.
The best bet to keep your pet safe from toxic flowers is always to keep your vase on a high shelf or in a separate room that your dog or cat can't access.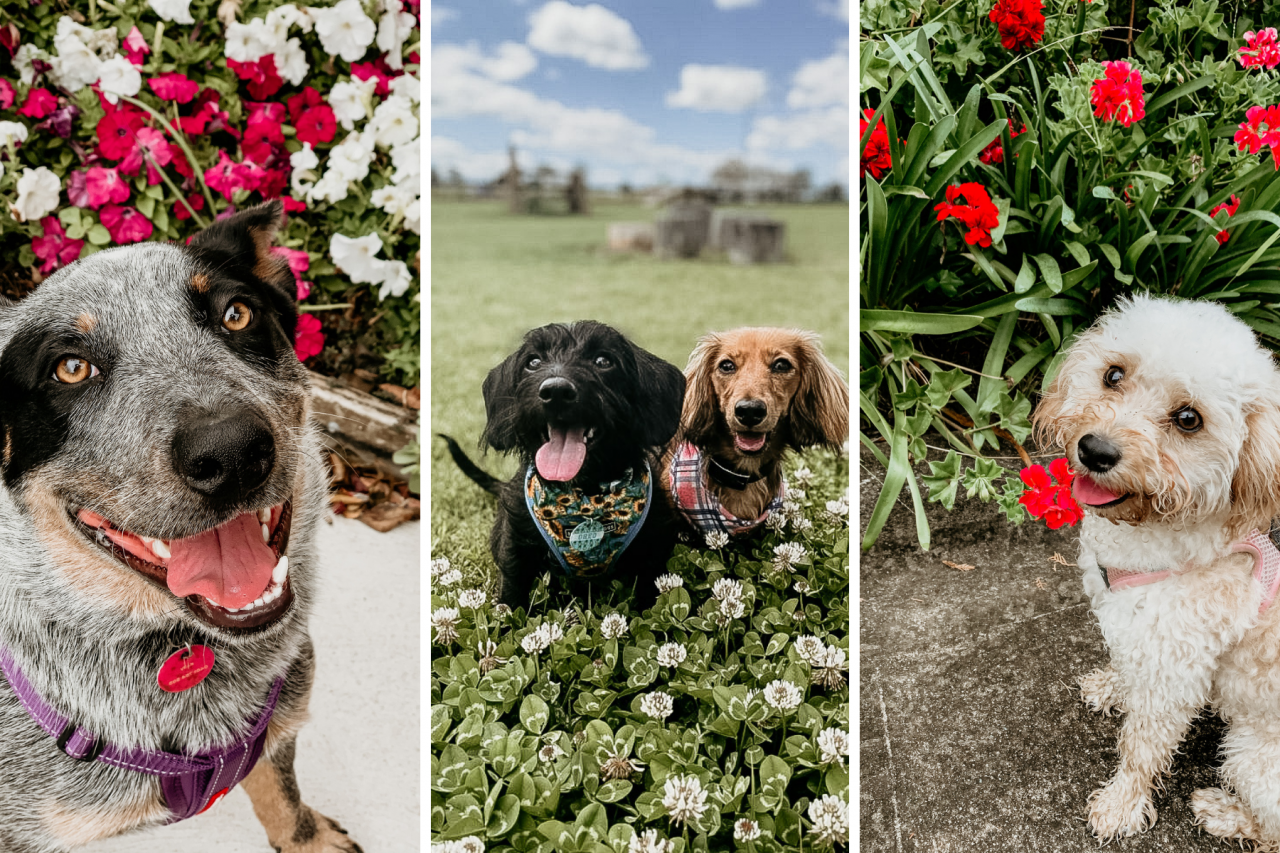 Symptoms that your dog or cat has eaten a toxic flower
If you notice any of the following symptoms and suspect your pet has eaten something toxic, don't wait: speak to a vet immediately. Don't attempt to treat your pet or induce vomiting as you may cause more harm.
Vomiting
Lethargy
Excessive drooling
Loss of coordination
Loss of appetite
Muscle spasm or tremors
Seizures
Diarrhoea
Wincing in pain
Loss of consciousness
Be ready to pass the following information onto your vet:
Information about your pet (including weight, age, species and breed)
What symptoms they are experiencing
What plant you suspect they have eaten (take a leaf or picture into the vet with you)
How long ago you suspect they ate the plant