Summer 2020 is less than 2 weeks away! So it's super important we're looking out for our pets in the harsh Aussie sun – particularly if you've got a white or short-haired pet.
Animals can be vulnerable to UV damage just like us. As with humans, the UV risk to your pet varies based on skin type and sun exposure. For example, long-haired animals such as Huskies have far more hair shielding their skin than a short-haired Chihuahua.
One thing all dogs, cats, horses, and other furry friends have in common, however, is that there's no hair protecting their nose. Other areas particularly susceptible to UV damage include ears and muzzles, but anywhere where skin is exposed to the sun can always benefit from some extra sun protection 🙌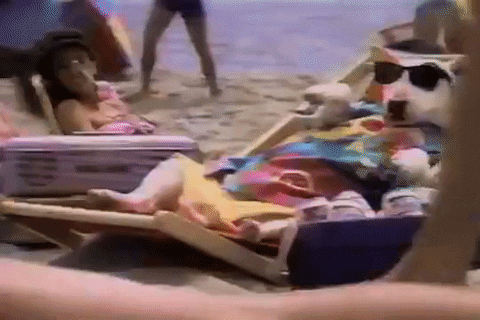 Here's 4 tips for keeping your dog sun-safe this coming Summer:
Bring them inside the home or into an undercover area wherever possible, particularly during the warmest times of the day (12pm-4pm in Summer) 🏡

Invest in a good quality, pet-friendly sunscreen ✔️

Whatever you do, DON'T SHAVE THEM! 🙅‍♀‍ Consult a local Dog Groomer to find out the best way to treat your dog's coat in changing seasons

Accessorise with UV-protective tops, jackets, hats and sunnies 🧢 (Though we can't promise that your dog will be too happy about keeping them on 😅)
Will you be trying some of these sun safety tips for your dog this upcoming Summer?