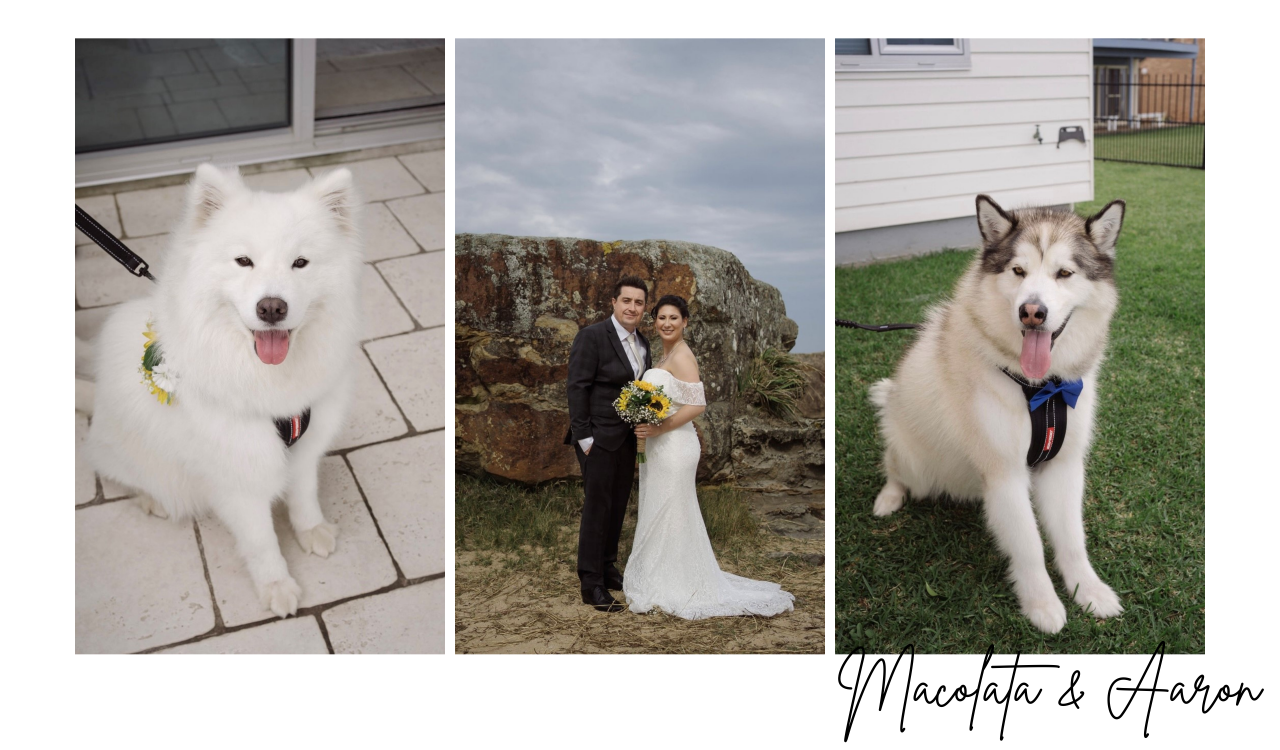 Culburra Beach
Saturday, 17th October 2020
Mac & Aaron's Wedding was a truly intimate affair we'll never forget!
This laidback and loved-up couple agreed on an entirely relaxed and cosy day shared with their absolute nearest and dearest, and we were so lucky to be a part of such a unique day shared by these two.
Mac & Aaron celebrated their love in a lavish home overlooking Culburra Beach with a small handful of their loved ones – just 4 to be exact! Both Mac & Aaron's Mum & Sister were the only other invited guests present at their intimate nuptials, but there's no way they could have forgotten their beloved furbabies, Tarja & Timber.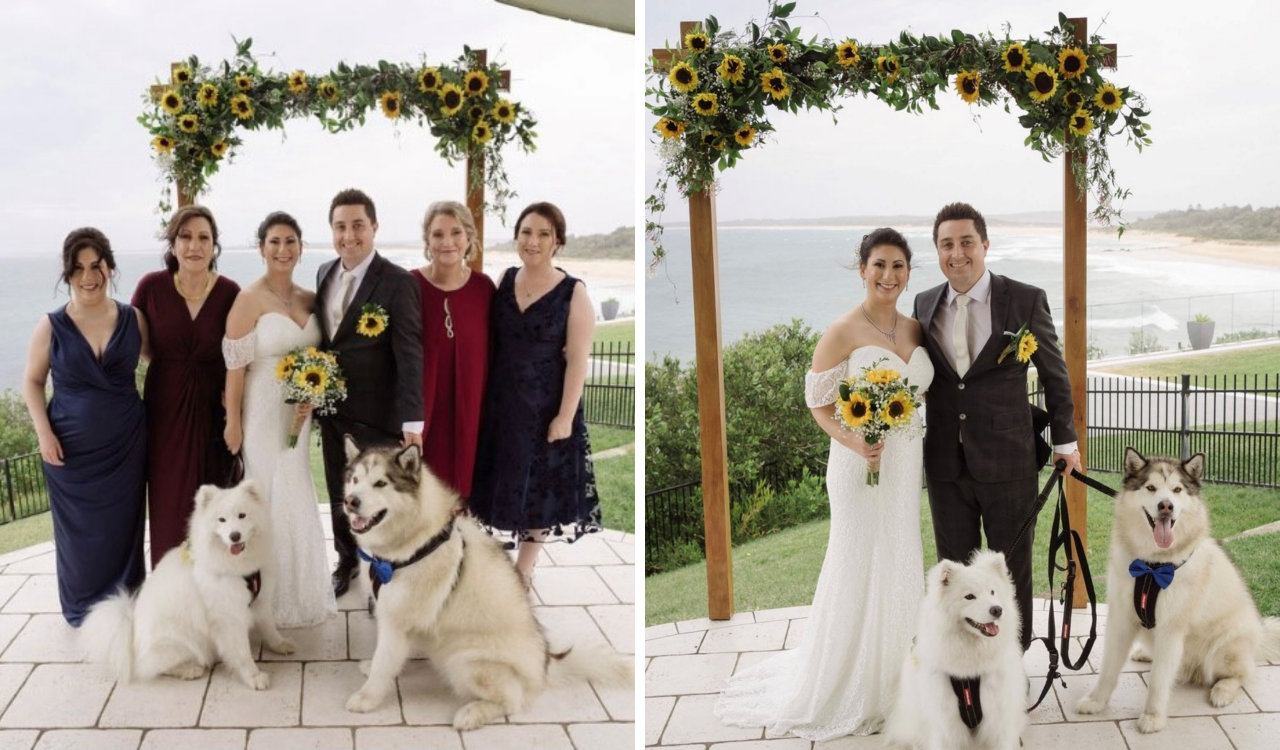 Our Team Members Corey & Em were spoilt with spending the entire day with this loveable furry pair and getting to know Mac & Aaron's close-knit family. What made this day even more special for us was knowing Mac & Aaron would soon be adding another baby to their family – this time with two legs, not four!
It truly was an absolute joy to be a part of this monumental day for Macolata & Aaron, and to watch them marry alongside their beloved family and their warm-hearted celebrant Cass from @ceremoniesbycassandra. Plus with such a dazzling backdrop and two happy puppies to pat, who could complain!
Thank you Mac & Aaron for letting us play such an important role in what was no doubt one of the most important days of your lives together. We wish you so much love, happiness and joy as you watch your family blossom and grow!