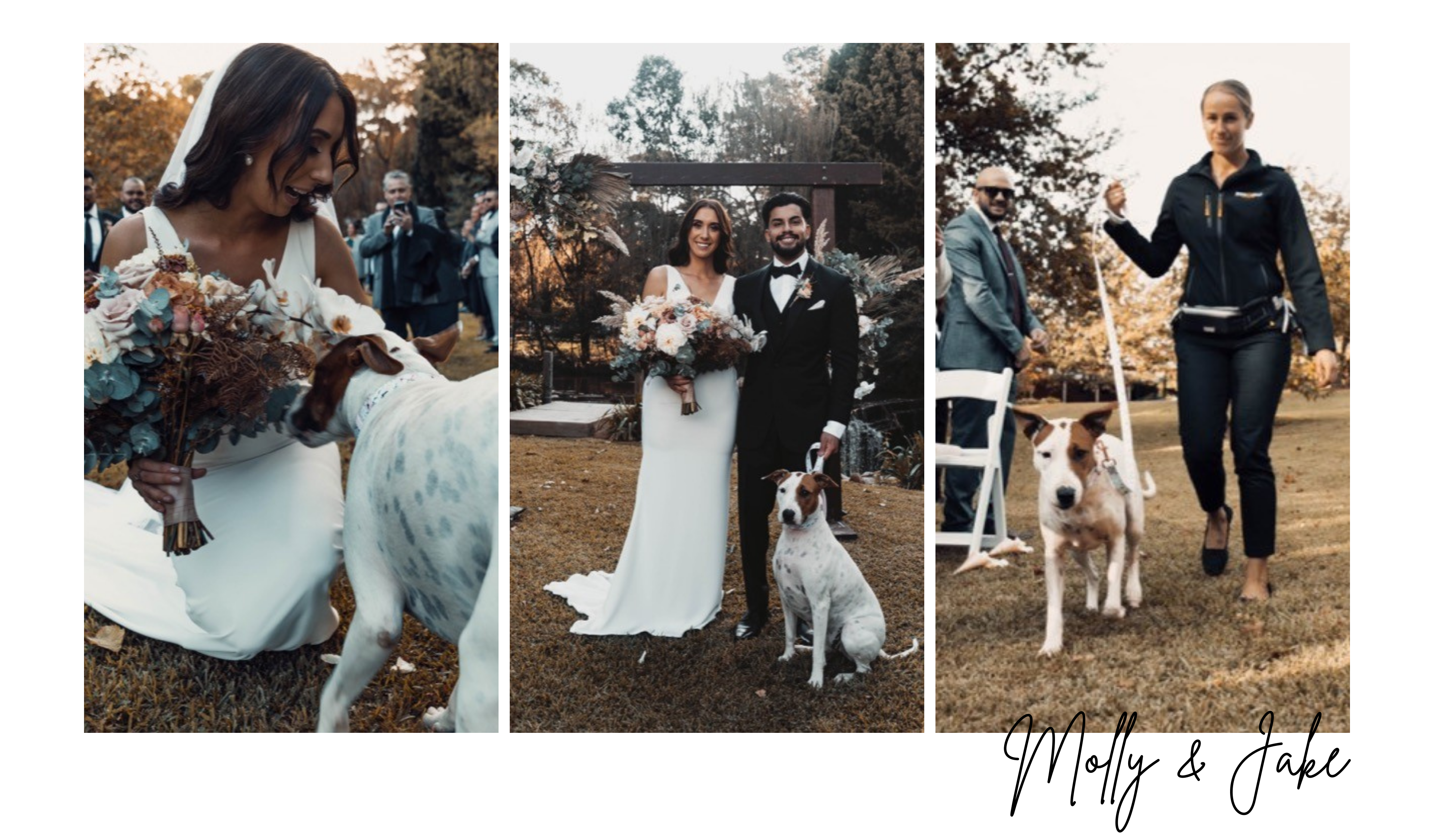 Friday, 17th April 2021
If I had to summarise Molly & Jake's day in one word, it would be: happy.
Also beautiful, emotional, teary, remarkable… but mostly so, so happy.
When I first met Molly, Jake, and of course their gorgeous girl Maggie, I just knew their big day was going to be so much fun.
I actually knew Molly prior to our meeting as her sister (and bridesmaid!) Grace and I went through primary and high school together, so the whole experience felt that little bit more special to me.
I hadn't attended a Wedding at The Fitrzoy Inn before, so I had no idea what to expect. But wow, was I impressed! The grounds were beautiful and the staff were just lovely.
Molly & Jake had chosen to keep Maggie as a surprise hidden away from their guests, so the two of us kept hidden and quiet, tucked away in the Inn's homestead as guests began to arrive and head down to the luscious Ceremony garden.
Molly's bridesmaids were absolutely stunning, and all so excited to see Maggie. Maggie was just as excited to see them, but I knew deep down she was just wondering where Mum & Dad were! Not too long now Maggie…
From the Bridal Suite, Molly spotted us as I was taking Maggie for a short walk to get some energy out before the Ceremony began. The huge smile on her face seeing Maggie for the first time that day seriously warmed my heart.
Maggie & I were first down the aisle, and Molly & Jake's guests absolutely erupted into a chorus of 'Awww's and 'It's Maggie!'s. Maggie well and truly soaked up all the attention, but was eager to make her way to Dad Jake at the end of the aisle for a pat and kiss. The bridesmaids soon followed, with Molly and her father in tow behind them.
Molly & Jake's Ceremony was nothing short of a tear-jerker – even for someone who has witnessed hundreds of Wedding Ceremonies like me! They shared memories of being young and foolishly in love, and reflected on the life they'd built together over the years. They remarked in particular on just how happy they were when their family had grown to three with the addition of Maggie just a few months earlier – she sure was the apple of their eye.
After such a lovely Ceremony, I got to spend time with their hilarious Bridal Party while we moved onto Photos. What an awesome group! I enjoyed so many laughs with this down to Earth bunch and Maggie was just as stoked to have plenty of people around for pats.
The whole afternoon was simply so wholesome and loving, and I felt beyond privileged to be able to share in such special moments with this amazing couple and their nearest and dearest.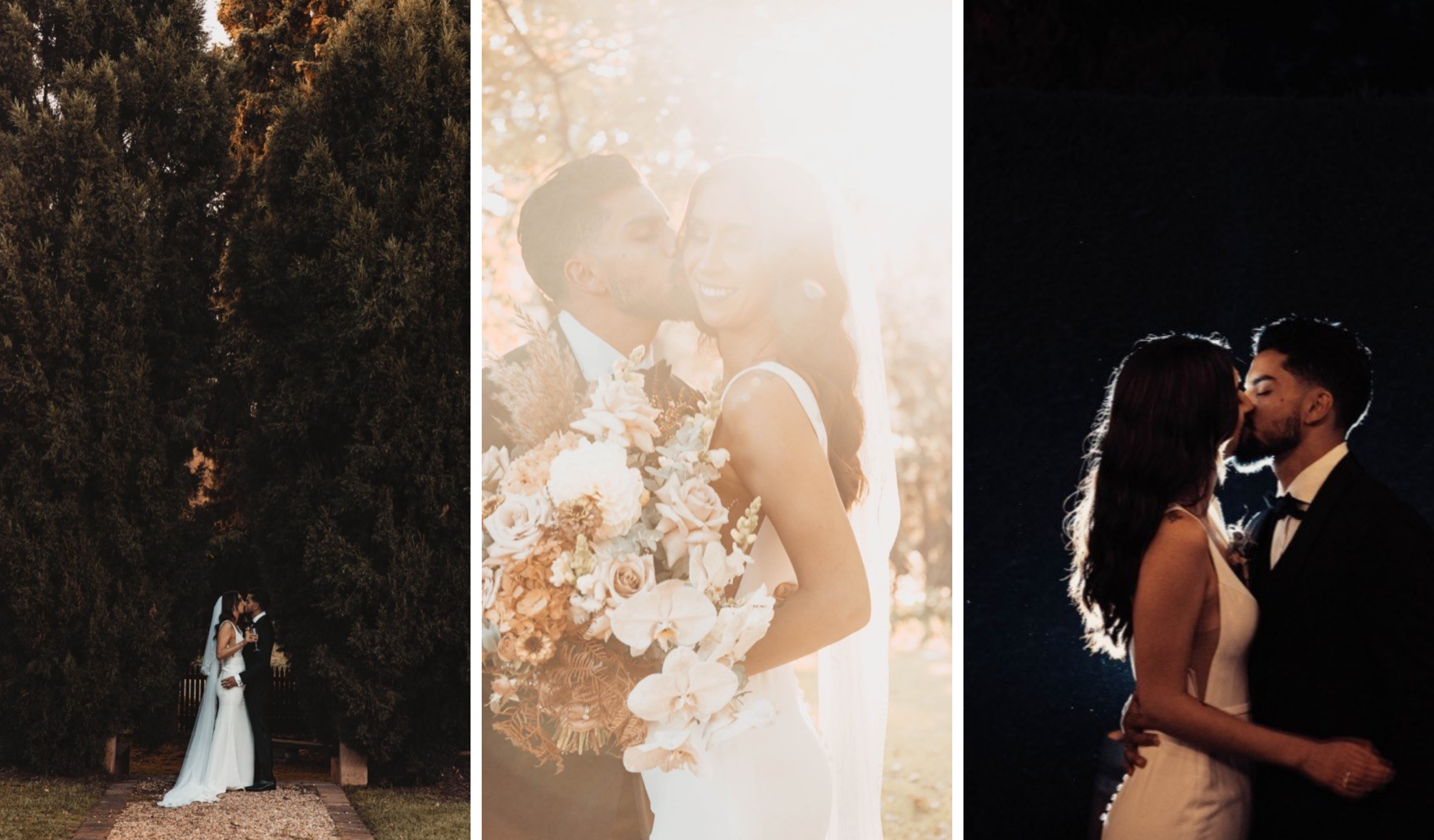 The ride home was a snooze fest for Maggie, and Molly & Jake opted for an Overnight Stay on the night – how lucky for me! Both equally as tired as one another, Maggie & I cuddled up together on the lounge with some takeaway and Netflix – a night well spent!
A huge congratulations to Molly, Jake, and of course Maggie! Thank you so much for letting us be a part of such a beautiful day shared by your loved ones. We wish you so much love and joy in your new married life together.