So you're looking to bring another furry four-legged family member into your home?
As proud pet parents, we understand the joy and responsibility of adding a new family member to the pack. Though carefully planned introductions are key to creating a happy home, and our expert training techniques can pave the way for a seamless transition.
So, let's explore valuable tips and tricks to introduce a new pet to your beloved fur family…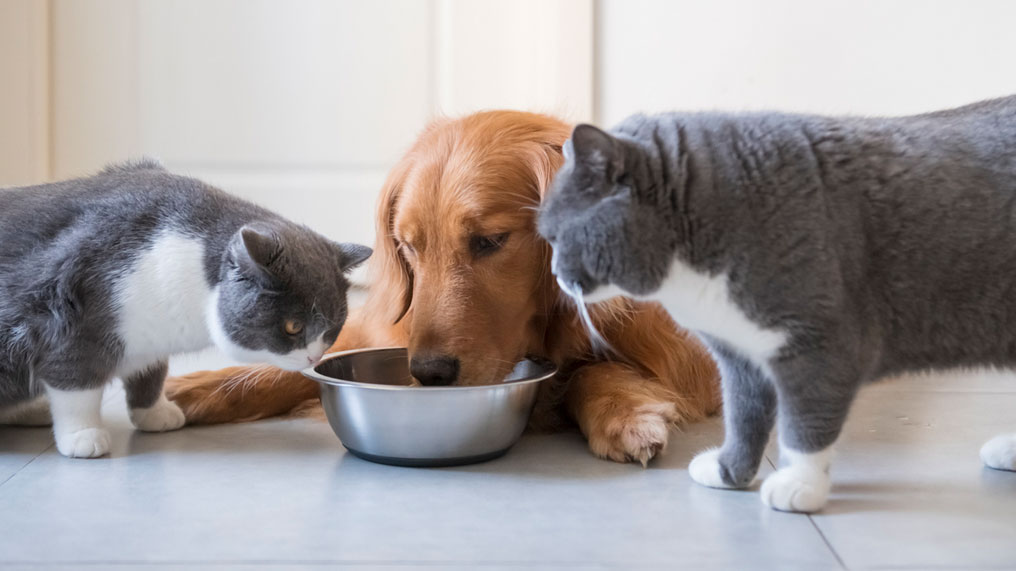 Introducing a Cat and a Dog: Fostering Feline-Canine Friendship
Cats and dogs may have their differences, but with proper introductions, they can build beautiful friendships. Whether you're bringing home a kitten, a puppy, or an adult pet, here are the steps to ensure a successful introduction between cats and dogs:
Slow and Controlled Introductions: Start by keeping your new pet and resident pet in separate areas. Allow them to get accustomed to their surroundings and scents before meeting face-to-face. If you've got a dog, crate training can be a very useful tool here!
Catify Your Home: Create a vertical and layered space for your cat, such as cat trees, shelves, and perches. This helps them feel secure and allows them to escape if needed.
Feeding on Opposite Sides: Feed your pets on opposite sides of a closed door to familiarize them with each other's scent in a positive context.
Train Your Dog on Basic Commands: Impulse control is crucial for dogs, especially around cats. Train your dog on basic commands like sit, lie down, and stay to manage their behaviour during interactions.
Face-to-Face Meeting: Once your new pet is settled, try a supervised face-to-face meeting in a controlled environment. Reward calm behaviour and separate them immediately if any aggression occurs.
Manage Stress Levels: Introducing a new family member can be stressful for all pets involved. Consider natural calming tablets or diffusers like Feliway to reduce anxiety in your pets.
Supervision is Key: Continue daily supervised meetings, gradually increasing their time together as they become more comfortable.

Introducing a New Cat to a Resident Cat: Strategic and Slow
When adding a new cat to a home with a resident cat, patience and strategy are essential for a successful introduction:
Create a Sanctuary Room: Provide a separate room with all the essentials for your new cat, allowing them time to adjust to their new surroundings.
Exchange Scents: Before they see each other, let them smell each other's bedding and toys to establish familiarity.
Feeding on Opposite Sides: Just like with dogs, feeding on opposite sides of a closed door helps create positive associations.
Solo Exploration: Let your new cat explore the rest of the house alone while keeping your resident cat in another room.
Face-to-Face Interaction: Once they are ready, try a face-to-face interaction with close supervision and distractions in case of aggression.
Keep Expectations Realistic: While you hope for friendship, understand that cats may coexist peacefully without becoming best pals.
Supervise Always: Monitor every interaction until you're confident they can be alone together.

Are You Ready for a Mixed Fur Family?
At Pawz & Me, we understand the excitement and challenges of blending a fur family. If you need a little help getting it right, our expert Dog Training services can help with this transition, ensuring a peaceful and loving environment for all.
If you're ready to embark on this heartwarming journey, click here to learn more about our training programs.
Let's create a fur family that thrives on love, trust, and friendship. Together, we'll make your home a paradise of peace and wagging tails! 🐾