Are you feeling guilty about leaving your furry friend at home while you're out working or running errands? Do you worry that your pet might not get enough exercise or socialisation? Hiring a Dog Walker or Pet Sitter is a great solution, but we know that there are some common objections that pet owners may have. Let's address those concerns head-on and show you why hiring a professional Pet Sitter can be an excellent investment in your pet's well-being.
1. Cost 
We get it, hiring someone else to look after your furry favourite can seem like an unnecessary expense. But think of it as an investment in your pet's health and happiness. Plus, if you're on the lookout for a Pet Sitter, it's worth every cent to go with a reputable business. We have heard SO many horror stories from Clients over the years about dodgy and unreliable Pet Sitters. Those who offer cheap rates but then cancel last minute, take deposits and run, steal home valuables or even worse, take off with your pet! 
⁠Our best advice for finding a decent Pet Sitter? ⁠
⁠STAY AWAY from online directories like Mad Paws and Pawshake – these sites allow everyday people to sign up as Pet Sitters and Dog Walkers. Would you trust your pets with just anybody?⁠
⁠SEEK OUT reputable businesses – read reviews and thoroughly read over their website/social media pages.⁠ Pawz & Me is a registered Company and our team is fully insured, First Aid trained, and police-check certified.⁠
⁠STAY AWAY from random people on your online community noticeboard telling you they love animals and they'll do it for free or at a minimal cost.⁠ Huge chance they have no idea how to look after your pet (and 'loving animals' just doesn't cut it).
⁠Remember, you get what you pay for! If the price seems too good to be true, that person is unlikely to be registered or insured – this is a biiiig no no!
⁠2. Trust
Trust is essential when it comes to hiring a Pet Sitter, and we understand that it's a big deal to leave your pet in someone else's hands. That's why we carefully vet and train all our staff. You will be confident that your furry friend is in safe and capable hands. Before booking in with us, we can arrange a meet and greet, where you will meet someone from our team, ask us everything that's on your mind and check out our pet-friendly policies.
Once you're our client, you can rest assured that we will always be reachable when you need us. One thing we can promise you?⁠ You won't be left wondering how your fur babies are doing at home without you. Our user-friendly app means you receive photos and a detailed report⁠ after every single visit!
⁠No more wondering if your Pet Sitter actually showed up.⁠
No more wondering if your pets have been fed yet⁠.
No more texting your Pet Sitter to make sure everything's okay back home⁠.
⁠Instead, you'll get a detailed message with photos sent directly to your phone after every scheduled visit.⁠ You can even respond to the report directly from your phone. Do you have any questions or concerns while you're away? Just flick us a reply and we'll get back to you! 
3. Control
We understand that you want to have control over your pet's routine and care. That's why we work with you to create a personalised plan that meets your pet's specific needs. Provide us with instructions on feeding, walking, and any other requirements, and we'll follow them to a T.
We can also advise you on things that may benefit your pet in the long run, based on our experience with them during a Pet Sitting Visit or Walk. Your dog might need a little extra guidance with lead walking or socialising, for example. With our experienced Pet Assistants who each have an extensive background in Pet Care and our very own Dog Trainer, we offer you the right advice and assistance for your furry friend.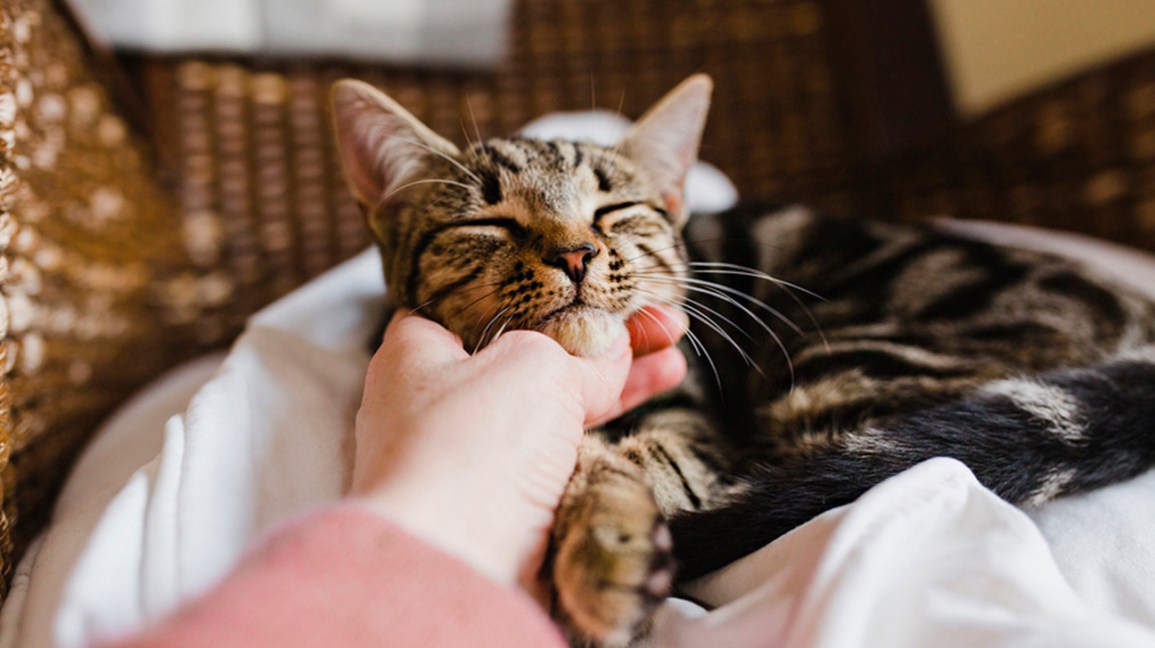 4. Health concerns 
We take your pet's health and safety incredibly seriously, and we have strict protocols in place to ensure that your pet is never put in harm's way. All our Pet Assistants are trained in basic first aid, and we carefully monitor the dogs in our care to ensure they are healthy and happy. 
5. Your pet's behaviour
We know that some pets have behavioural issues, but that's no problem for us. Our Pet Assistants are experienced in handling dogs of all temperaments and work with your pet to ensure they are comfortable and happy on their walks.
Are you interested in our services but unsure whether your dog will behave themselves out on a walk? Or how your pet will react when someone enters your home? Don't worry, we can arrange a meet and greet with you and your pet. And our Dog Trainer is here to assist you with any behavioural concerns you may have. We know our stuff and we can help you know more, too. Our experience shows that there's a big chance we'll become besties with your pet in no time!
6. Time availability
We understand that you may have the time to walk your pet yourself, but sometimes life gets in the way. Hiring a Dog Walker or Pet Sitter gives you the flexibility to get your work done. Or, attend to other commitments while ensuring your pet still gets the exercise and attention they need.
Most of our Clients have booked us in on numerous occasions, including:
If they are working long hours

When they go on holidays 

During school holidays when they're out and about with their kids
There are multiple reasons why you might need a Pet Sitter or someone to walk your pooch. We will work with your schedule to ensure your pet is cared for when you're out of the house.
7. Home security
Some people worry about the security of their home and yard by allowing someone to walk their dog or look after their pets in their absence. And we totally get it! We take the security of your home seriously and always take care to ensure that your property is safe and secure while we are there. We take extra precautions to ensure your home is locked up and secure after each visit.
There's actually a great benefit of having an extra someone visit your house regularly. Our Pet Assistants are not only here to look after your pets, but your home, too!
Do you know what's a super obvious sign for burglars that you're away?⁠
No one actively visits the home on a regular basis

No cars parked on your driveway when you're away for long hours (i.e. for work)

Mail piling up in the mailbox⁠ and parcels on your doorstep

Bins not out on their usual bin day or bins sitting out on the curb for days on end⁠
⁠While we're visiting your home to look after your furbabies, we also keep an eye on your home, check the mailbox, put your bins on the curb on bin night (and bring them back inside) and place any parcels inside that otherwise might fall into the wrong hands. All these little extras are included with our services at no extra cost. 
⁠Although some people may be a bit wary at first, hiring a Pet Sitter actually provides numerous benefits for you and your furry friend. At Pawz & Me, we offer professional and trustworthy Pet Services that will give you peace of mind while ensuring your pet gets the exercise, socialisation, and attention they need. Don't let objections hold you back from providing your pet with the best care possible. 
The only real risk there is, is getting FOMO from all the cute snaps and stories we share about the fun adventures your furry friend had while you were away!