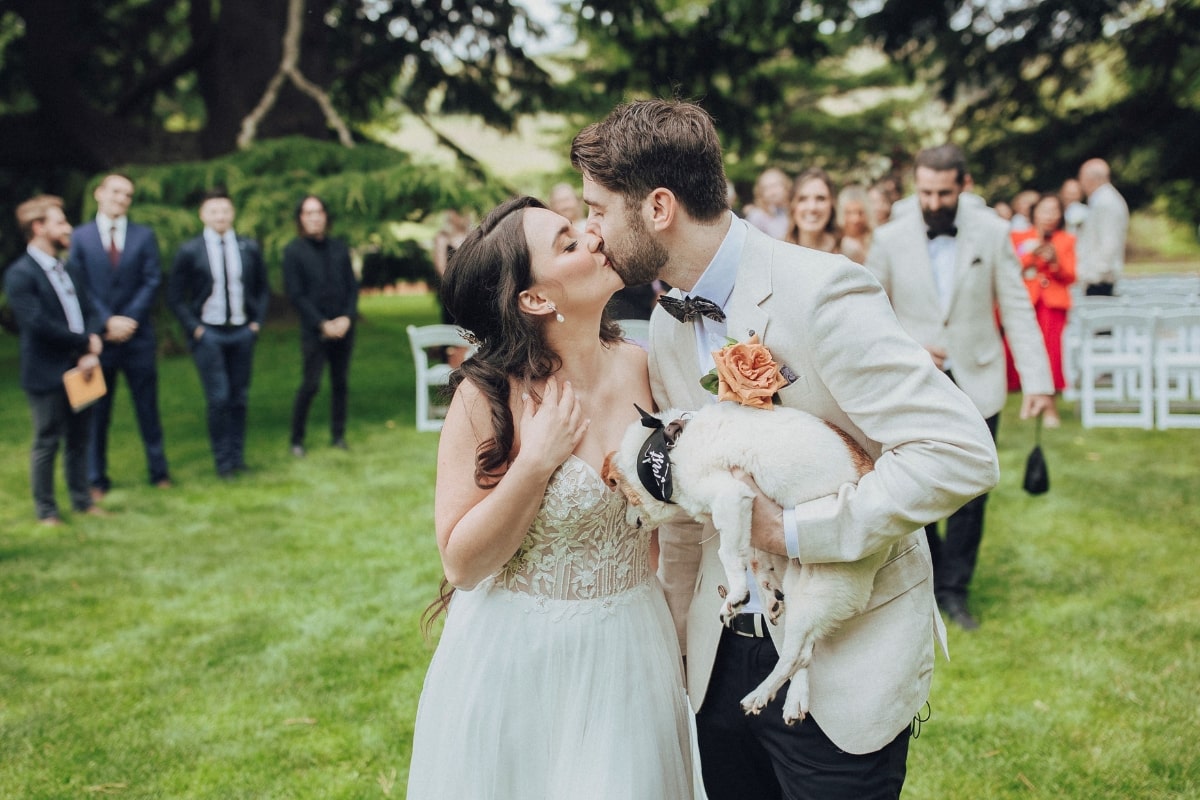 Congratulations on your engagement! As you prepare to embark on the exciting journey of planning your wedding, the question playing on your mind may be when you should start planning everything. Is this you? Don't worry, we've got the perfect checklist for you! Here's everything you need to know about planning a wedding.
When Should I Start Planning My Wedding?
The answer is the earlier, the better! Planning a wedding can be overwhelming, and starting early will give you the time and space you need to make thoughtful decisions, take care of all the details, and ensure that your day is everything you want it to be.
Wedding Planning Checklist
To help you get started on your wedding planning journey, we've put together a checklist that outlines the key steps you'll need to take in the months leading up to your wedding day.
12+ Months Before the Wedding
Choose a date and venue: Your venue will set the tone for your wedding day and often determines your wedding date, so this is one of the first decisions you'll need to make. If you're hoping to have your pet attend your wedding, be sure to choose a pet-friendly wedding venue

.

Draft your guest list: You don't need to have an exact number, but a rough idea will help you when you start looking at venues.
10-12 Months Before the Wedding
Hire a wedding planner: If you're feeling overwhelmed, consider hiring a wedding planner to help you navigate the wedding planning process.
Choose your wedding party: Your wedding party will be your support system throughout your planning process and on your wedding day.
Start looking at wedding dresses and suits: Give yourself plenty of time to find the perfect attire.
6-9 Months Before the Wedding
Choose your vendors: Look for vendors such as photographers, caterers, and florists. Make sure to book them early, especially if you're planning a wedding during peak season.
Book a wedding pet assistant service: If you're planning on having your furbaby attend your wedding day, make sure to book a Wedding Pet Assistant Service

to ensure everything runs smoothly.

Start planning your honeymoon: Your honeymoon is a chance to relax after the wedding and something to look forward to after all the formalities are done. Consider where you want to go and research flights, accommodation and possible sightseeing trips.
4-6 Months Before the Wedding
Send out invitations: Allow your guests enough time to RSVP and plan their travel.
Schedule hair and makeup trials: You want to make sure you're happy with your look for the big day, so we can highly recommend scheduling trials to find the style that suits you.
Choose your music: Whether you're hiring a band or a DJ, or something entirely different, it's a good idea to finalise your music selections around this time.
2-3 Months Before the Wedding
Finalise details with vendors: Confirm all the details with your vendors, including arrival times and any special requests.
Schedule your final dress and suit fittings: Make sure your attire fits perfectly.
Plan your seating chart: This can be a time-consuming task, so try to give yourself plenty of time.
1 Month Before the Wedding
Confirm the final guest count: Make any necessary adjustments to your catering order.
Reach out to your vendors: It's time to double-check the planning and details with your vendors. 
Plan one final date night together: Celebrate the last month before you say your 'I Dos' – it's such a fun way to connect before heading into the final phase before your big day.
ENJOY THIS TIME! You're getting married soon! 
Wedding Planning Ideas
Planning a wedding is a lot of work, but with this wedding planning checklist, you'll have a clear roadmap to follow. Remember to stay organised, take things one step at a time, and don't be afraid to ask for help when you need it. And enjoy the process, it's all in the name of LOVE!
Cover photo by Joseph Sarkodie Photography