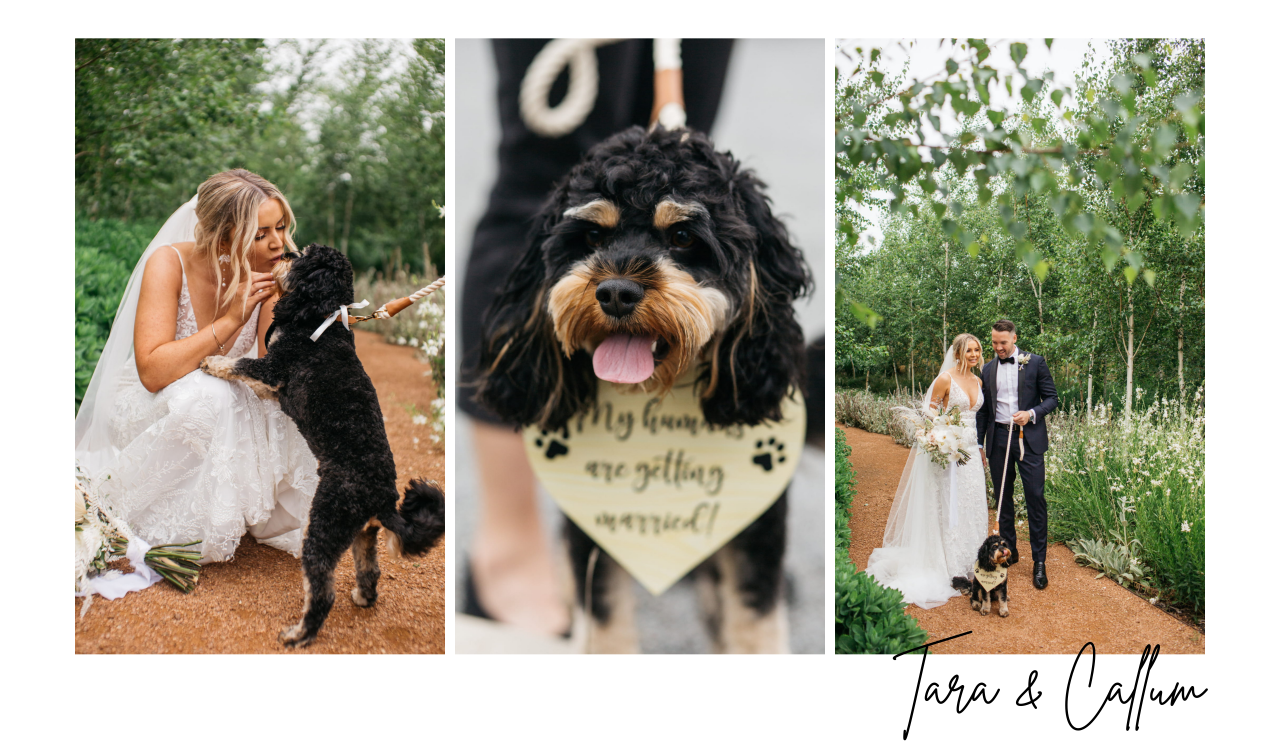 Thursday, 3rd December 2020
Without a doubt, Tara & Callum were one of the most cool, calm, collected and fun-loving couples we've been lucky enough to work with! From our first meeting, we knew their big day featuring their Cavoodle Harley was going to be full of love and laughter, and that was certainly the case!
Tara & Callum chose to keep Harley hidden away from their guests before their Ceremony. Which would have been sensational, if not for Harley's many excited squeals and barks as he spotted Mum Tara pulling up to the carpark of The Stables, alerting just about everyone in a 5km radius of his presence…!
Handsome Harley made his not-so-surprising way down the aisle (wearing our 'My humans are getting married' heart collar and accompanied by many 'oooh's and 'awww's from the guests), followed by Mum Tara who looked simply remarkable as she approached her soon-to-be husband Callum, who was eagerly awaiting her at the altar.
Harley stole the spotlight on numerous occasions during the Ceremony when he simply couldn't resist a gleeful bark and 'awoo' here and there whilst watching his Mum & Dad say 'I do'.
Accompanied by the simply marvellous backdrop of The Stables, Tara & Callum shared their vows (which were so heartfelt they nearly left us in tears!) and cheered ecstatically as their Celebrant announced they were finally husband & wife!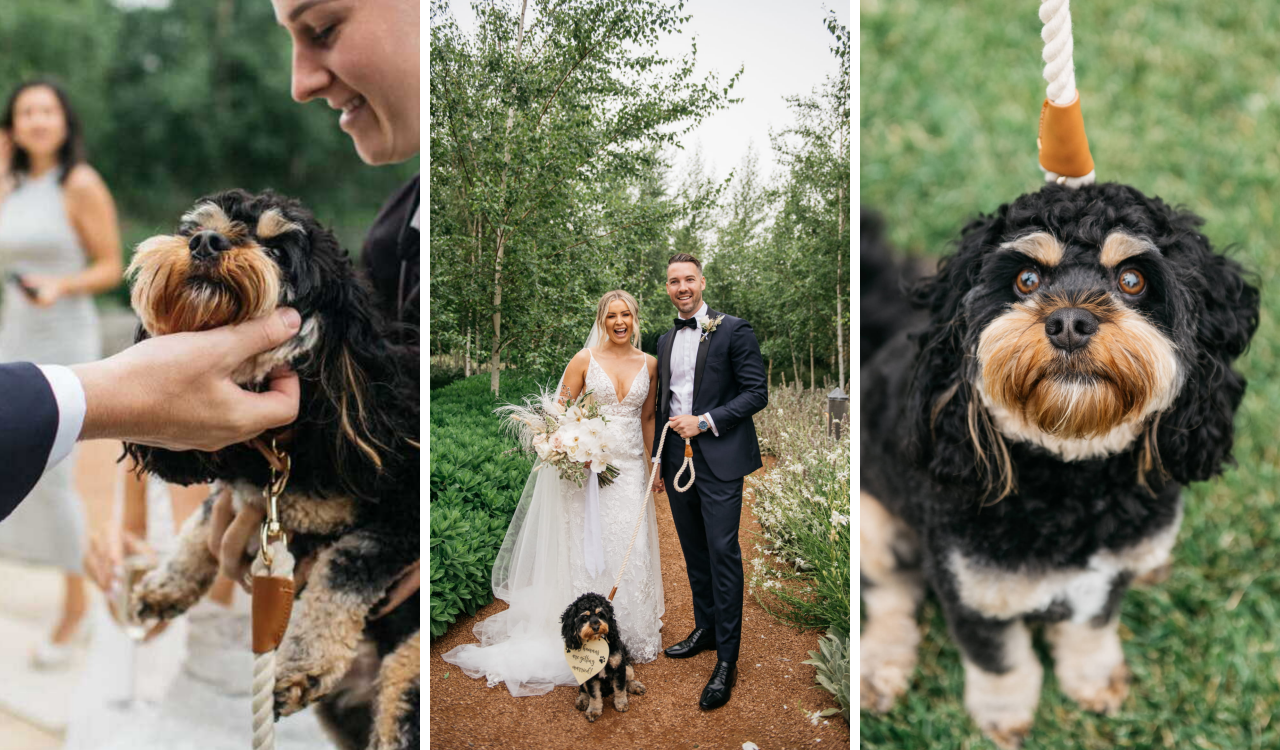 After hugs & kisses from family and friends, Harley got to work posing for pics with his newly-wedded Mum & Dad – such a natural!
At the end of such a big day, Harley snoozed the whole trip home while his Mum & Dad partied up a storm alongside their nearest and dearest.
Congratulations Tara & Callum, and thank you for letting us play such an important part in the most important day in your lives!