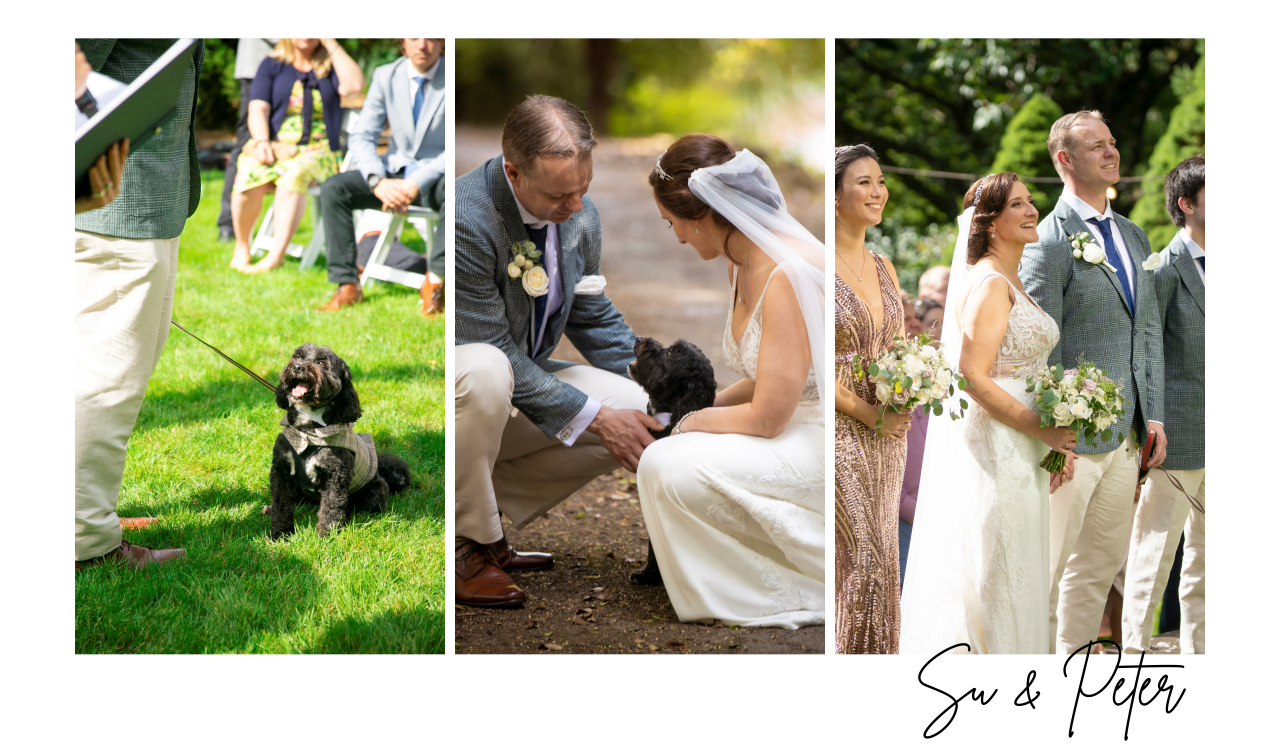 Wednesday, 23rd December 2020
You know how they talk about perfect weather for a Wedding? Well, this day really couldn't get any more perfect.
A beautifully sunny day and with just 2 days before Christmas, there was a magic in the air at Su & Peter's Wedding like no other we'd experienced before.
Guests were treated to a jazzy 4-piece band and outdoor bar under the shade of the large trees that fill The Robertson Hotel's impressive gardens, whilst they eagerly awaited the festivities to begin.
Su & Peter's fur baby Fluffy the Cavoodle received plenty of pats, kisses, and "aren't you a handsome boy?"s as he made his way around the crowd of high-spirited guests.
This lovely couple were sure to include Fluffy in every key moment, with Peter's son accompanying him at the altar, and even getting him involved in the ring exchange by gifting him a brand new name tag complete with his new surname!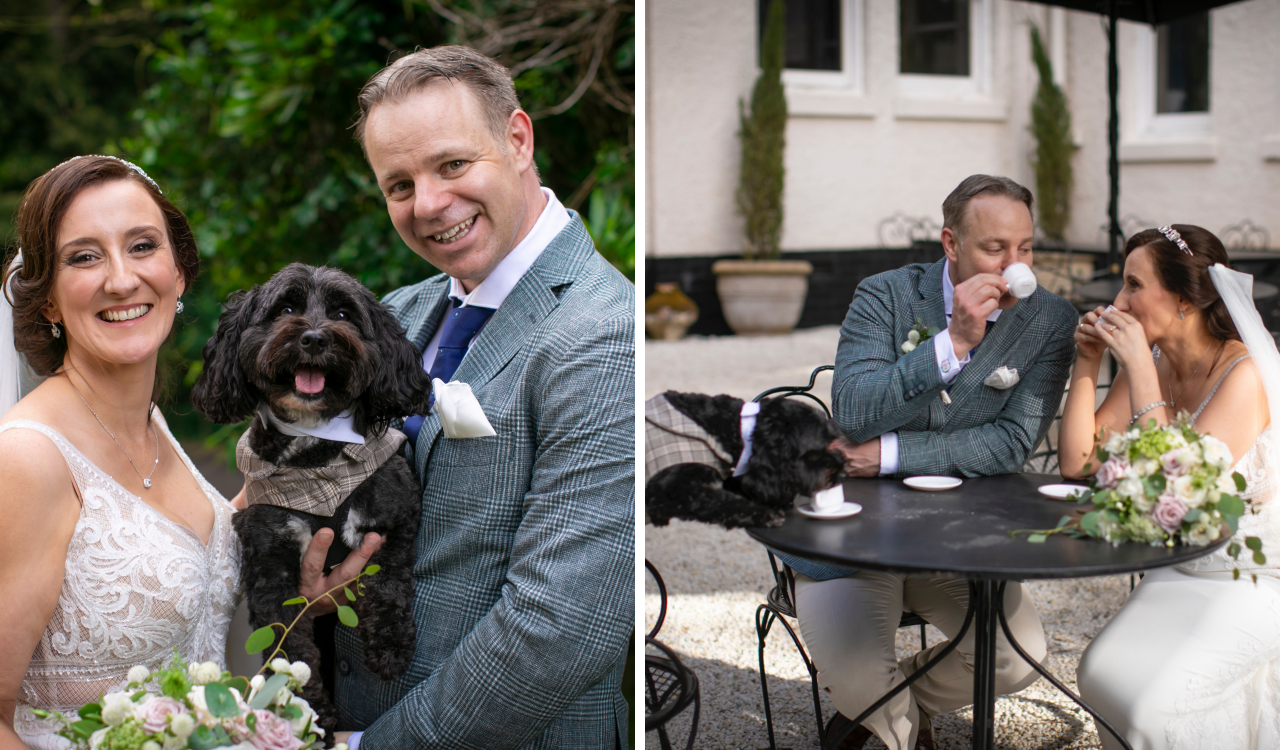 Sue & Peter used their photo time wisely by ensuring Fluffy was a part of as many wonderful snapshots in time as they could. Their photographers and videographer really knew how to work Fluffy's angles and capture some endearing, momentous, and downright quirky shots with this Cavoodle cutie.
At the end of a very long day, and with a long drive home in store, Fluffy snoozed the entire way back home while Su, Peter, and their guests partied the night away.
Congratulations Su & Peter, and thank you for letting us play such an important part in the most important day in your lives!