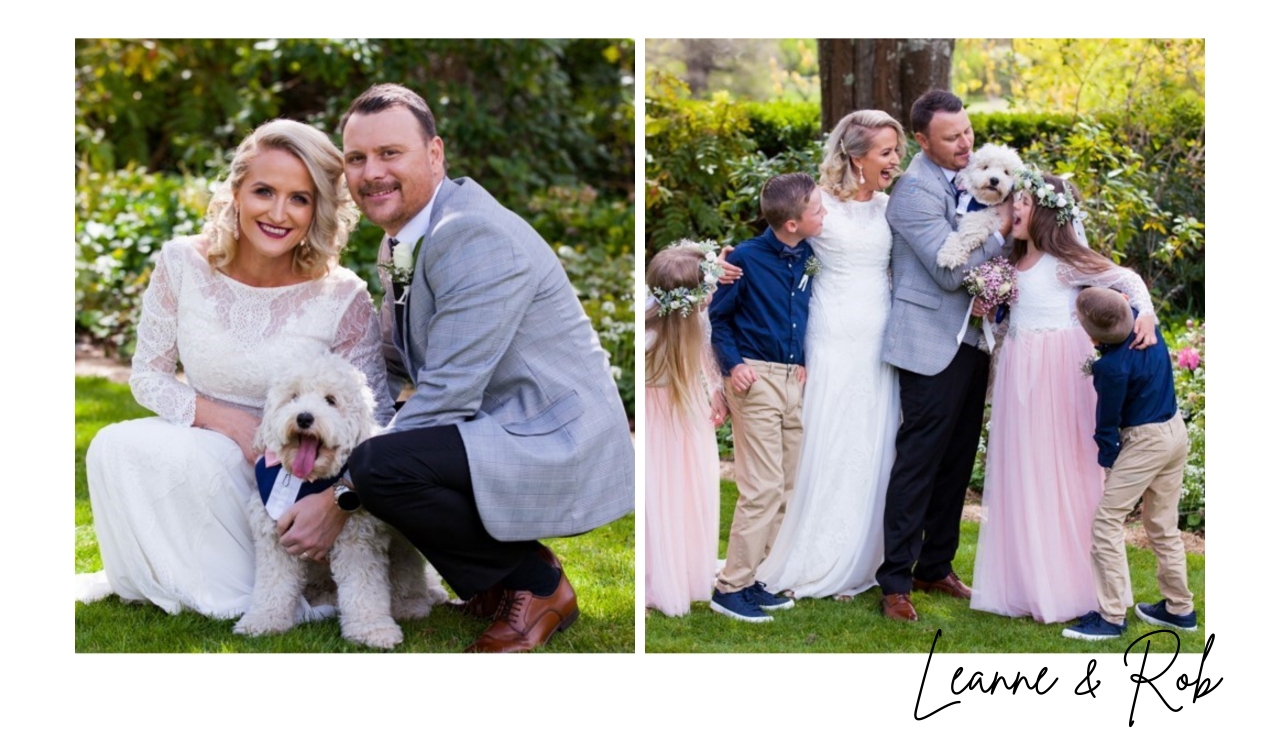 Sunday 27th September 2020
Can we be real right now? We LOVE intimate Weddings. Casual, laid-back, playful… They're definitely our style.
The Wedding of Leanne & Rob at Peppers Craigieburn was just about as intimate as they come.
A handful of their nearest and dearest, and plenty of excited kids playing through the lush gardens as their beautifully blended family was brought together for such a special day.
And of course, they couldn't do it without their beloved fur baby Leroy by their side!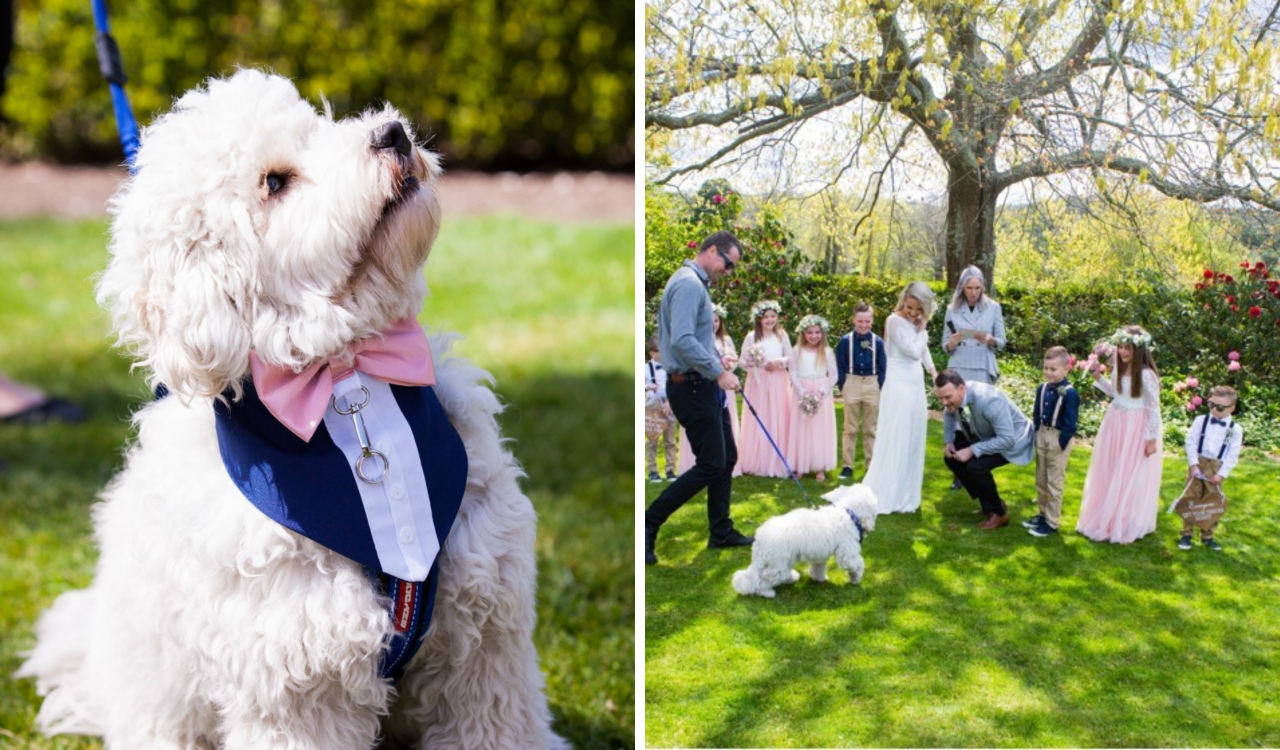 Leanne was the cool, calm and collected bride as her and her bridal party of enthusiastic and stylishly-dressed youngsters greeted Leroy with hugs and kisses. Dressed to the nines in his custom-made suit and bowtie, Leroy was certainly stealing the show.
As Mum Leanne made her way down the aisle accompanied by her two sons, Leroy followed shortly after, playing the role of charming four-legged ringbearer. Their Ceremony was short and sweet, and what followed was an intimate photo session under the shade of the trees, full of laughs, love, and waggy tails with their loved ones.
Congratulations Leanne & Rob!