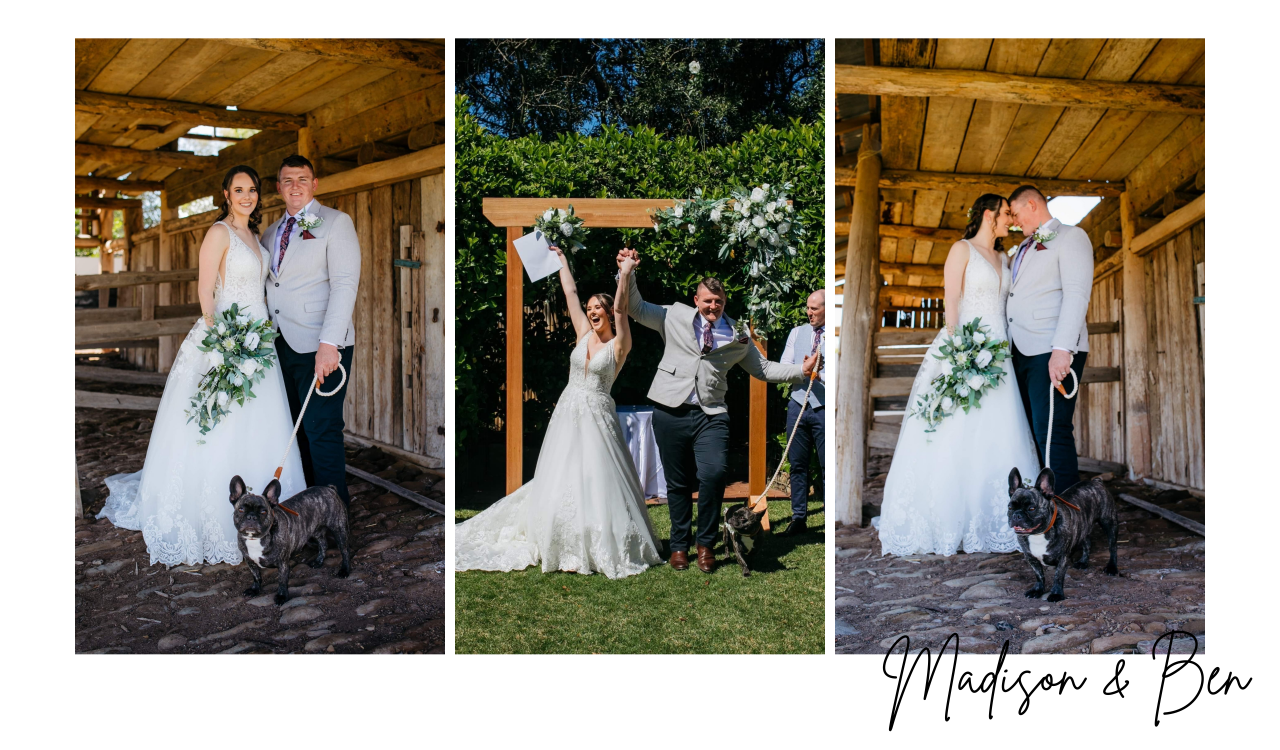 Saturday 21st September 2020
You couldn't pick a more perfect Spring day to be married!
Perfect weather for a wonderful couple to share their love alongside their fur baby, Boston the Frenchie.
Boston led the way down the aisle for Mum Madison. He headed to the altar amidst a soundtrack of "Awww"s where he received a quick pat from Dad Ben, before Mum gracefully made her way down behind him.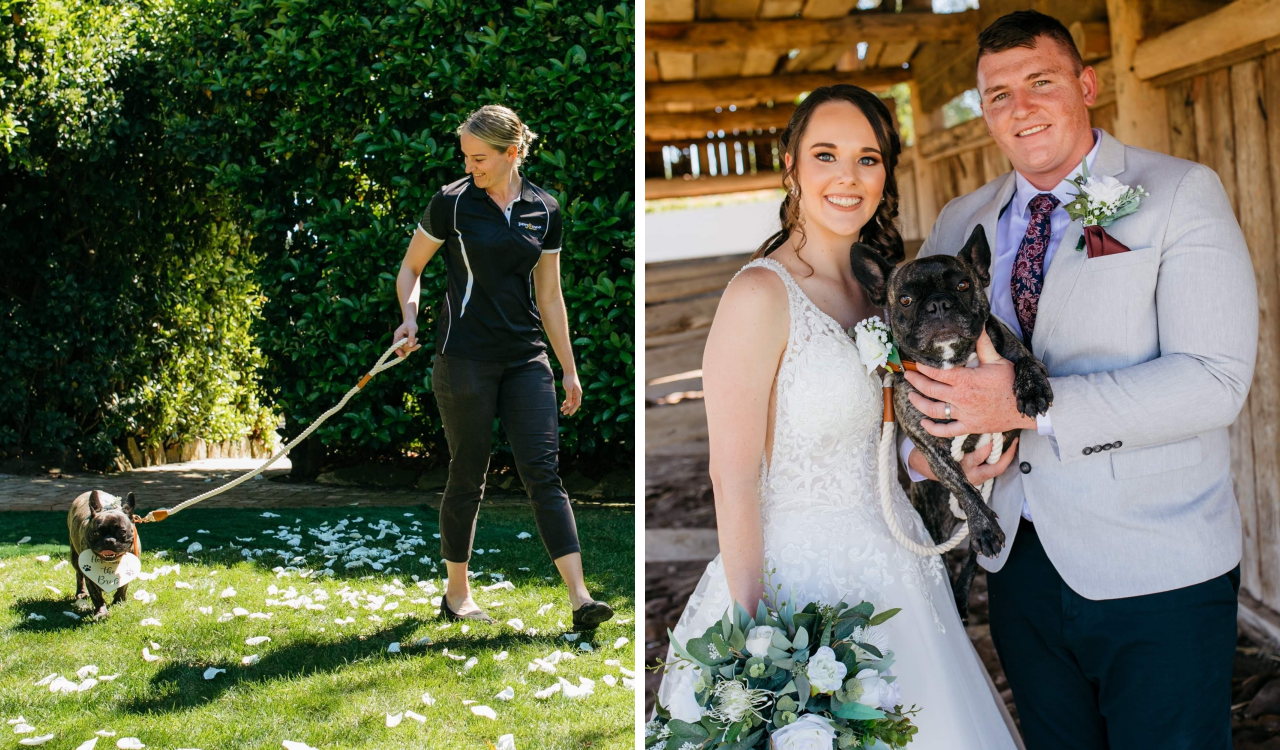 Boston was beautifully behaved and so eager to be involved in his parents' big day; so much so that when Mum Madi finally reached the altar, his enthusiasm and love for his parents made it all too hard to leave Mum's side, and he plonked himself down on her Wedding train – much to the hilarity of the entire Wedding party, Madison & Ben included!
After vows and rings were exchanged and Madison & Ben were officially declared Husband & Wife, they made their way back down the aisle for photos with handsome Boston joining in on the fun.
A true professional, Boston posed happily with his newly married parents, soaking up the attention from Mum & Dad and their talented photographers.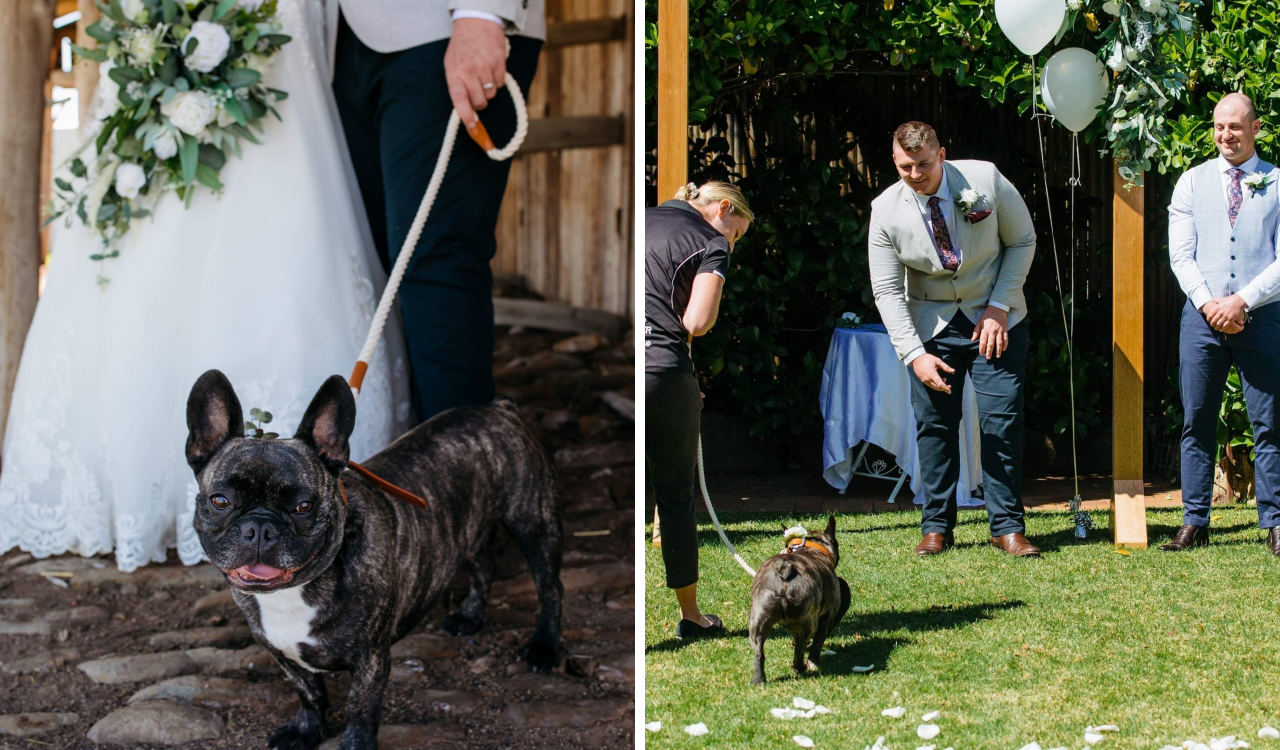 A big day for such a little dude! Boston happily snoozed the entire way home and was left with a yummy treat upon being dropped home.
Congratulations Madison & Ben and thank you for trusting us to make Boston a part of your special day!