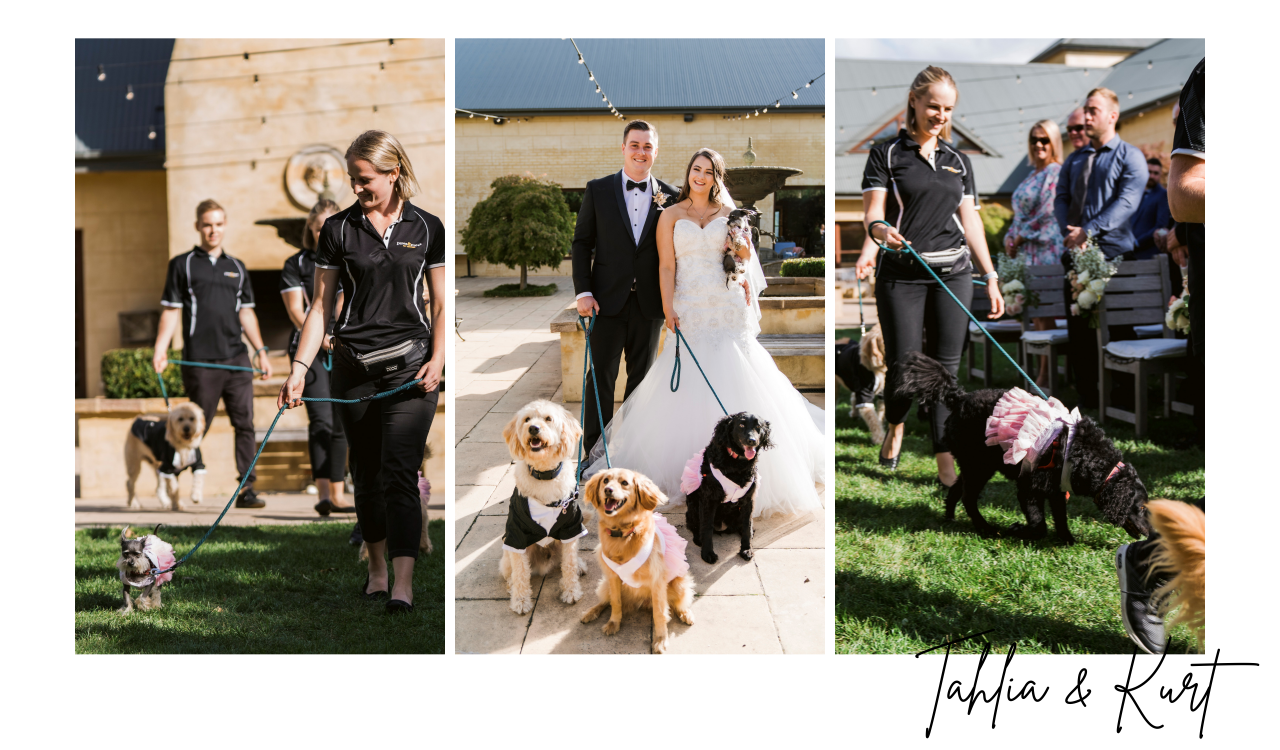 Saturday, 21st March 2020
When we first met Tahlia at her initial Meet & Greet, we knew her big day was going to be extra special. An avid animal lover (and downright amazing human being!), Tahlia gave off a 'cool as a cucumber' vibe that we knew was going to make this particular Wedding so much fun.
And did we mention that Tahlia & Kurt were involving their 4 fur babies in their big day? Yep – 4 dogs! Sunny, Molly, Maisy & Betty had no idea what was in store for them just yet!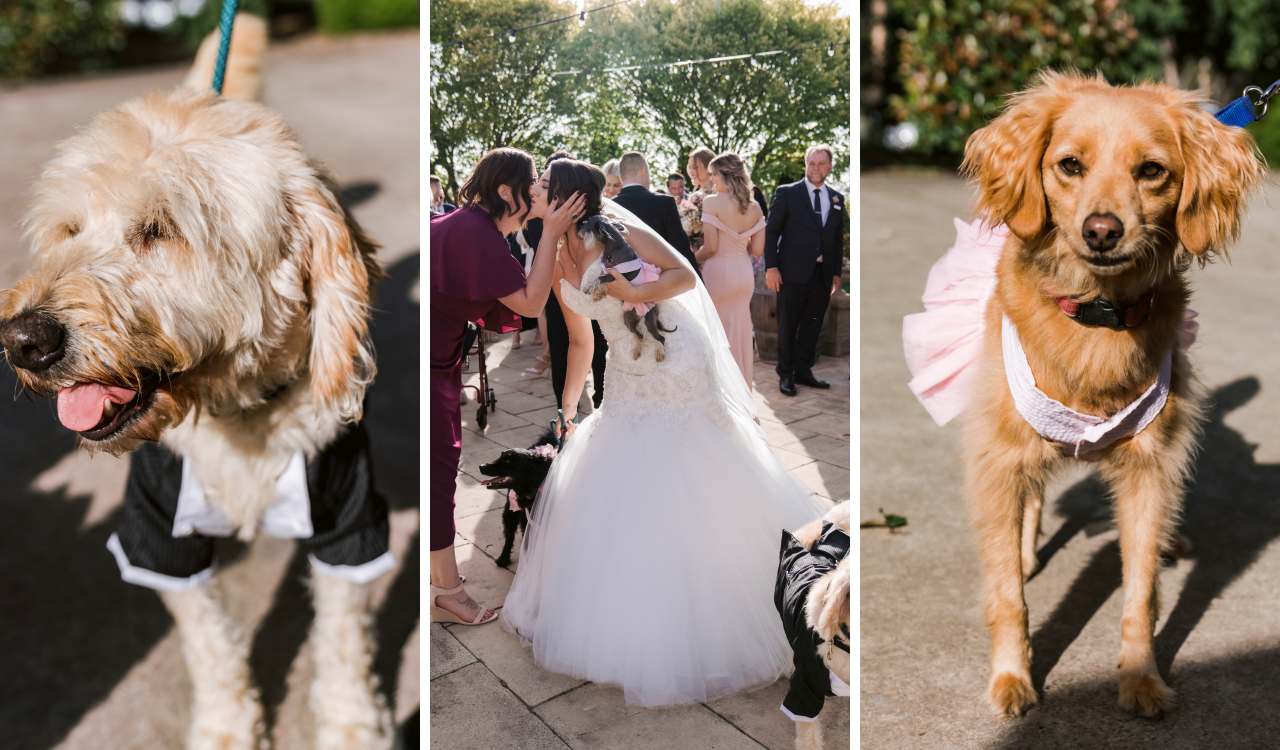 From the moment we met, it was impossible to miss Tahlia's passionate animal-loving vibe; her home was full of love and life, with a rabbit pen of rescue bunnies in the front yard, cats snoozing happily on her lounge, and tail-wagging dogs sharing a backyard with a work-in-progress chicken pen in the corner. As a qualified Vet Nurse, Tahlia had given a forever home to a number of ill, neglected and abandoned pets that she'd encountered at her clinic, and the love she had for each and every one of them was obvious.
We knew Tahlia & Kurt's big day would be truly special so long as they had four of their fur babies by their side.
On the big day, we walked Sunny, Molly, Maisy & Betty down the aisle to a chorus of "Awww"s and featuring a few tears from their Dad, Kurt.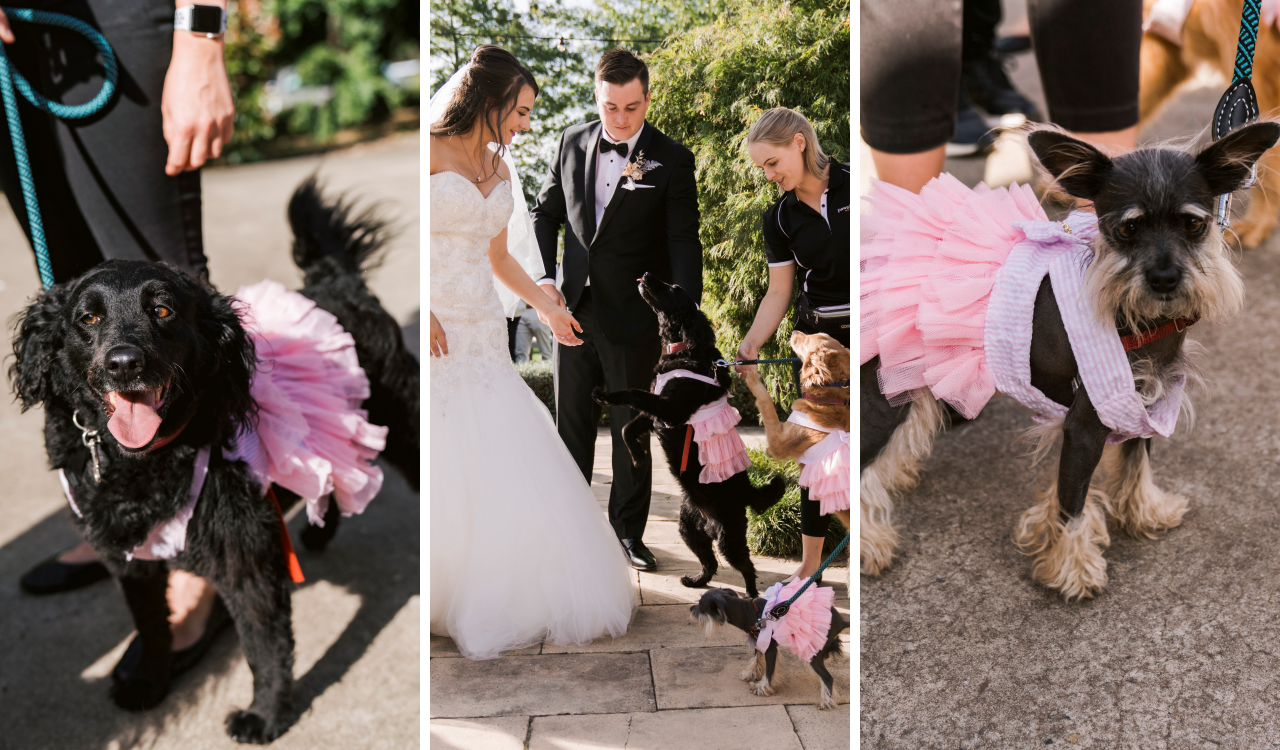 After post-Ceremony hugs and kisses with family and friends, Tahlia & Kurt were just excited to share a few more with their 4 precious fur babies. Plenty of pats, cuddles, and happy snaps later, we packed Sunny, Molly, Maisy and Betty into the van for their long ride home while Mum & Dad prepared to celebrate their milestone with their nearest and dearest.
After such a big day of fun, all 4 were happy to be home, out of their Wedding outfits, and chewing on a bone in the backyard. They would've slept well that night!
Congratulations Tahlia & Kurt and thank you for making us a part of your wonderful day!