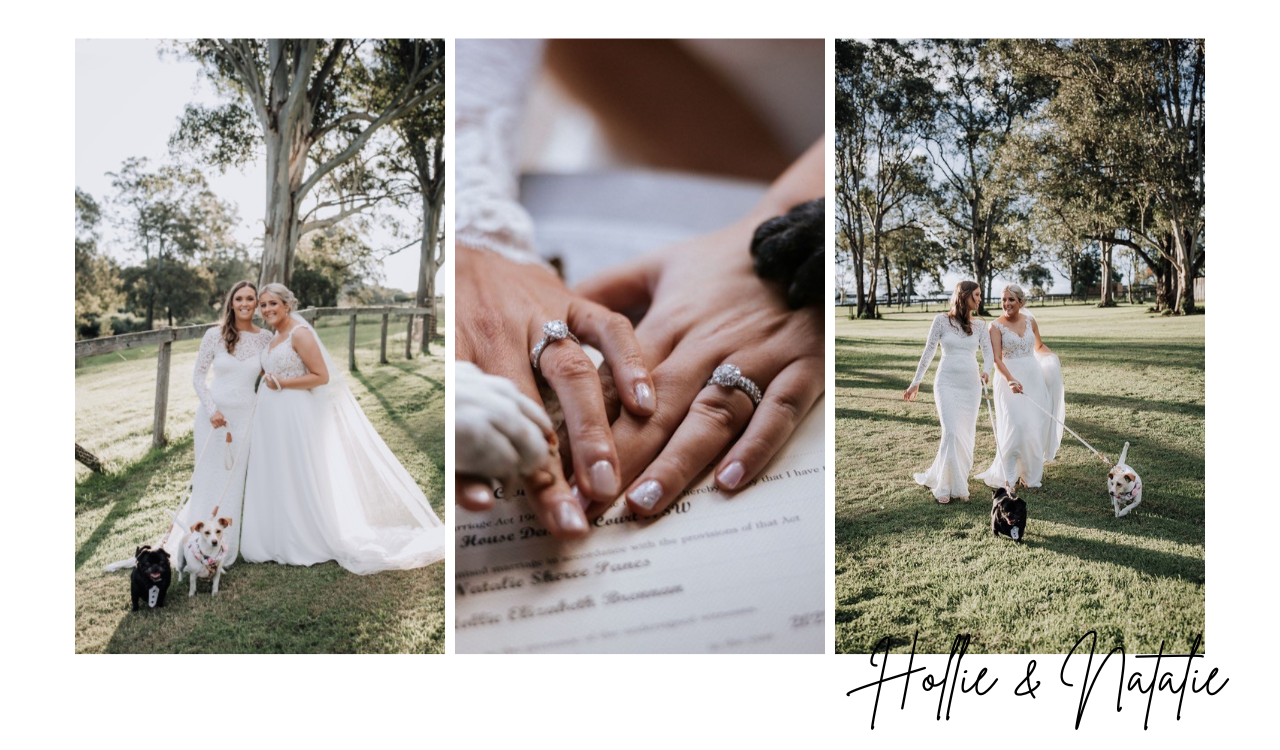 Saturday, 28th May 2022
Love, love, and more love – that's the best way to describe Hollie & Nat's big day.
These two beautiful ladies were cool, calm and collected from the moment they first reached out to us. Totally infatuated with their two rescue pups Spartacus (Sparty) & Daffodil (Daffy), they just knew they couldn't say 'I do' without these special furry guests by their side.
After weeks of on-and-off rain and wind, the clouds well and truly parted and the sun shone down brightly upon Ottimo House's Amphitheatre as Hollie & Nat's Ceremony began.
Sparty & Daffy were kept as a hidden surprise on the day, only making their way down the aisle after Hollie & Nat were already at the altar and after the Celebrant had announced that there two extra special guests waiting to join the party, of whom these Brides couldn't possibly imagine not being present on their day.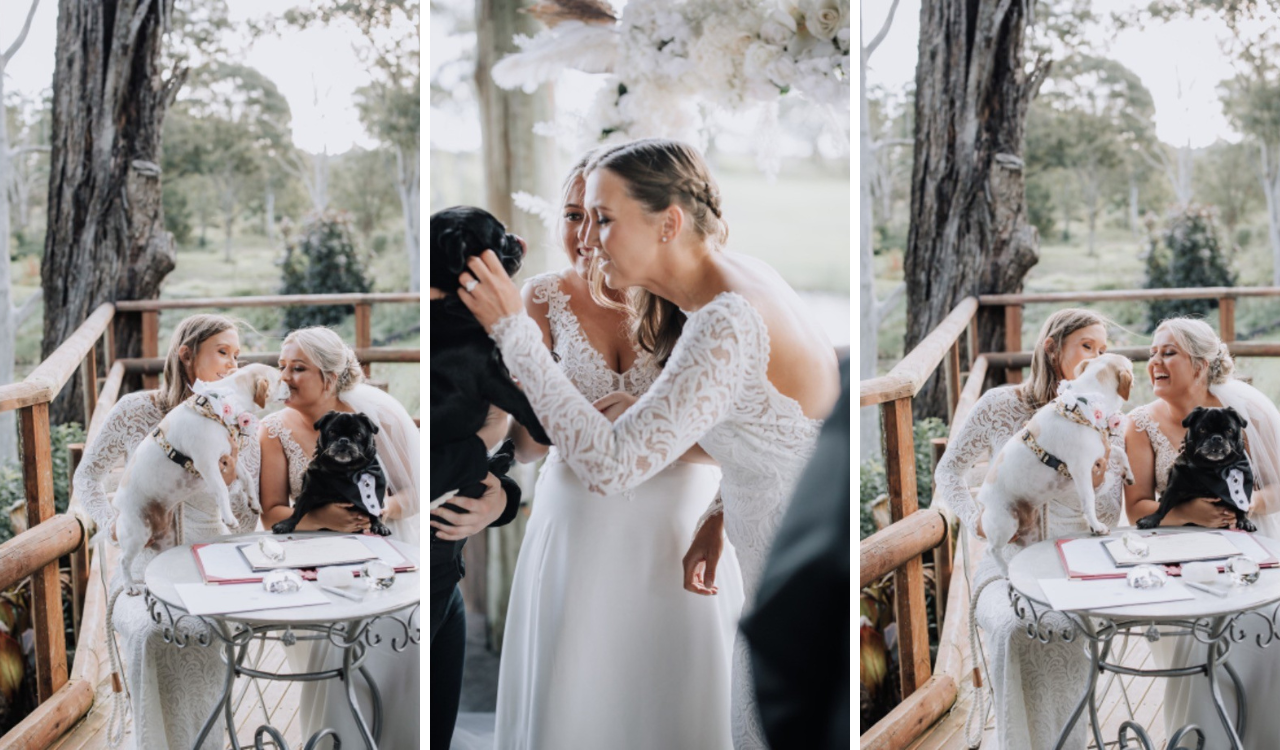 Sparty carried a heart-shaped padlock and key as he made his way down the aisle, the padlock of which Hollie & Nat later locked using the key and the key thrown into the overlooking pond.
We were warned of how anxious and nervy Daffy could get with new people and noisy environments, but this little cutie absolutely shone on the day – she must have known how important it was for her Mums!
You could tell Hollie & Nat had put a lot of thought into choosing their vendors; their Celebrant (Karen from A Timeless Love) and Photographers/Videographers (Andy Mac Photography) were not only amazing to deal with, but genuinely so passionate about and happy for Hollie & Nat.
The sun filtered through the trees creating the most breath-taking backdrop for their photos, and the love and happiness in the air was evident.
After their photoshoot session was over, Sparty & Daffy headed back home where they were spoilt with dinner and plenty of cuddles and loving before we let them cuddle up into bed and headed off.
Thank you Hollie & Nat for allowing us to play such an important role in your big day – it was a true honour!
Sparty & Daffy are shown wearing our Black & White Ringbearer Tuxedo and Flower Crown (light tones), which is free to hire with all our Wedding Pet Assistant Packages. View our entire Pet Accessories Collection here.