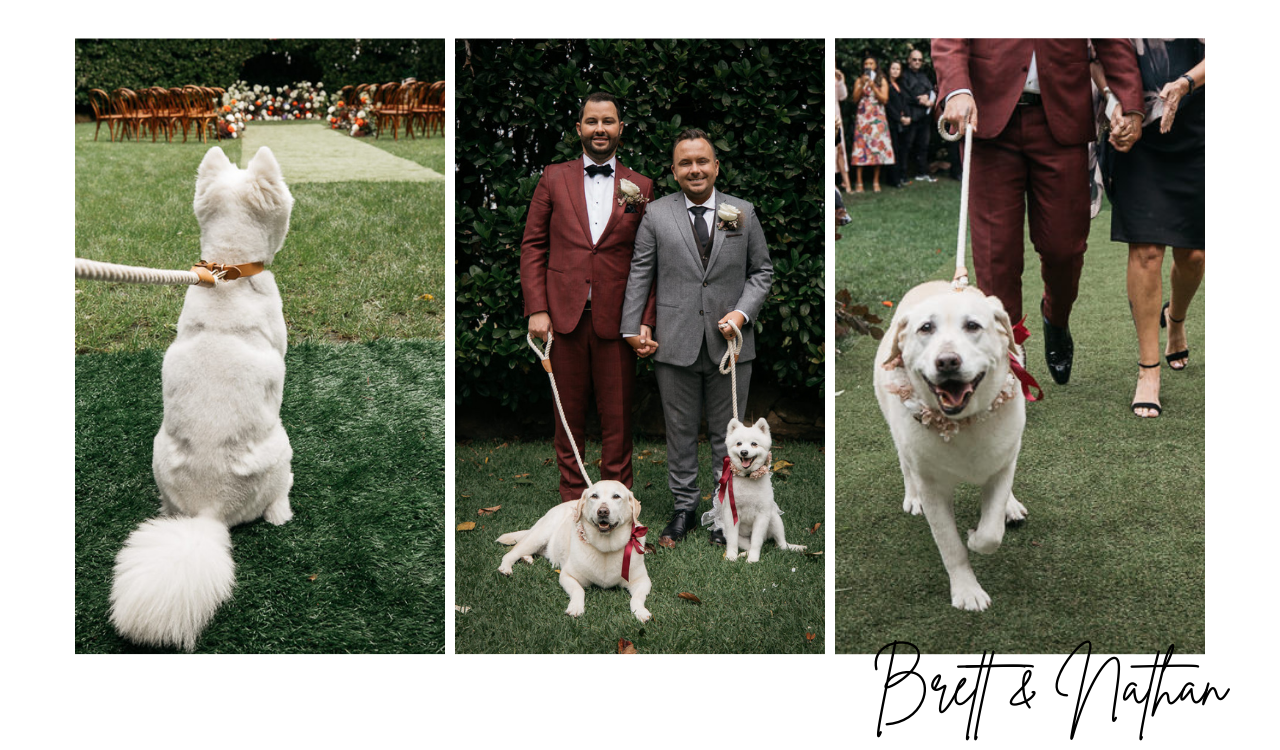 Saturday, 27th November 2021
What an absolute BALL Nathan & Brett's Wedding Day was!
We'd been communicating with Nathan for a few months, who with his very professional School Principal email signature, we weren't sure what to expect of him and his soon-to-be hubby Brett's big day.
We met Brett with Maggie & Bella at their home and it's safe to say we were a little bit in awe… Every member of their Bridal Party was simply gorgeous! We felt a little out of place around such a good looking bunch…
Off we left with Maggie & Bella to the venue, and the girls lapped up all the gushing they received from the guests while we waited for the Ceremony to get started.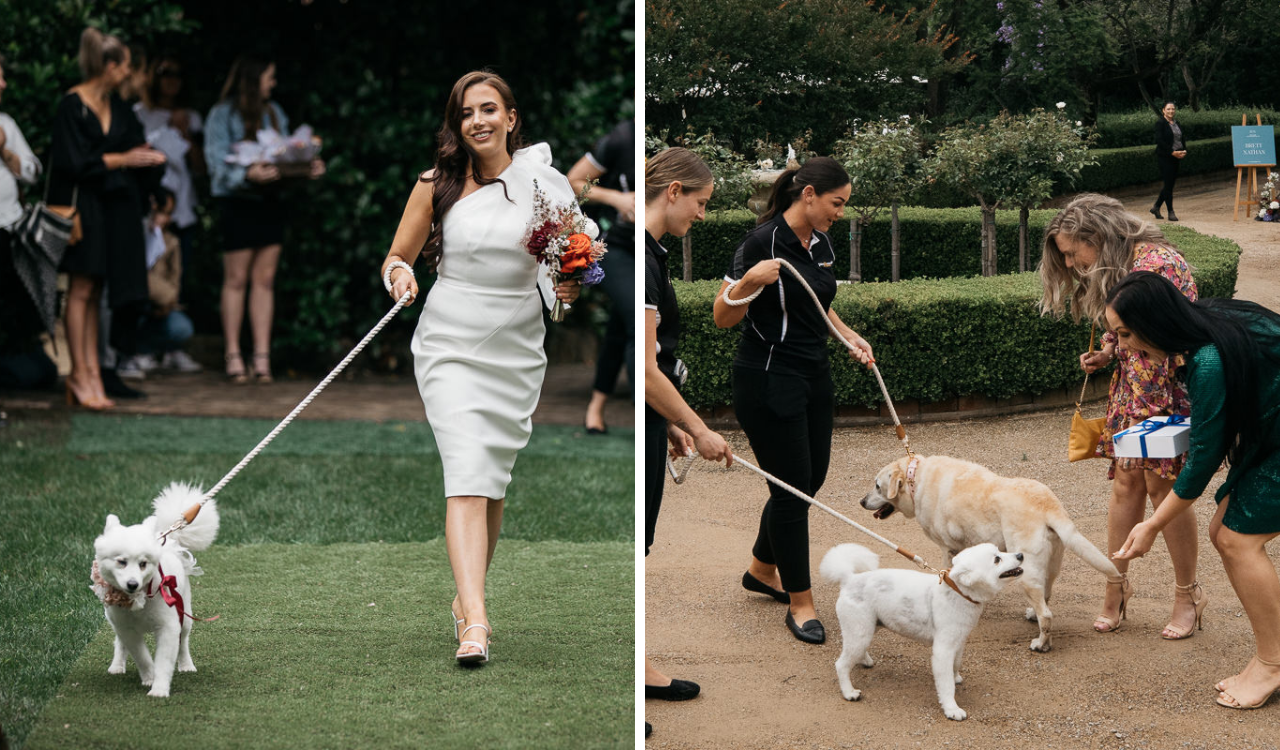 Without a doubt, this was the most fun, most eccentric Wedding Ceremony we've ever had the pleasure of being a part of! Nathan & Brett had picked the perfect personality in their celebrant, Zoe from Marry Me Zoe.
She kicked things off with the energy of an exuberant game show host, welcoming Brett & Nathan's guests with all the 'rules' of the day, most of which included vowing to 'rip it up' on the dancefloor and cheer as loud as possible once they were announced as newlyweds.
Zoe then introduced each member of the Bridal Party, including Nathan with his Mum, Sister and Maggie in tow, then Brett with his Mum and Bella in tow.
Nathan & Brett's Ceremony was sweet and intimate. What started off with a few sprinkles of rain developed into a beautifully clear and sunny afternoon – someone was clearly looking out for these two.
Bella & Maggie soaked up plenty of pats and cuddles during the post-Ceremony celebrations before striking some VERY cute poses for their Photographer (like seriously, look at those smiles!!!).
We left the boys and their giddy guests to enjoy the evening of fun and festivities and took the girls home so they could enjoy their evening too – sleeping the whole thing away after their big adventure!
A short journey home, some dinner, and a few more pats and cuddles plus some goodbye kisses before we bid Bella & Maggie farewell and left for the night.
A huge congratulations to Brett, Nathan and their adorable fur babies Maggie & Bella. Thank you so much for letting us play such an important part in the most important day in your lives!
All photos supplied by the seriously talented team at Two Creeks Wedding Photography. Thank you for sharing these beautiful photos with us and allowing us to use them!