As we slowly start to creep out of the lockdown which has kept us in our homes for essentially the entirety of Winter and the start of Spring 2021, the light at the end of the tunnel finally seems within reach! And what else comes with that light at the end of the tunnel?
Summer sunshine, of course 😎
What better way to spend the Summer than by the beach with your best furry friend? 🐶
If your dog is itching to finally explore a radius of more than 5km from your home (who isn't at this rate?!), then you've come to the right place! The Wollongong Region is a dog-owner's delight and rich in dog-friendly beaches, parks and cafés. Check them out below, and let us know your experiences!
Dog-Friendly Beaches
Wollongong Council have made things super easy for dog owners visiting or living in this vibrant seaside city by creating a simple and clear system of signage for beaches. You'll want to look out for green zone beaches, which are off-leash beaches, with dogs allowed off-leash all day long, year round.
The following beaches are green zone off-leash beaches in the Wollongong council area, from north to south:
Why we love East Corrimal Beach… The parking at this beach is fairly ample, even on a beautiful sunny day. A lagoon runs along the sand almost all the way to the ocean, which is great for first-timer dogs or dogs that aren't quite comfortable with the waves but still looking for a cool dip on a hot day. The stretch of sand before you reach the beach is long (if we're guessing, maybe around 500m or so), which is a real safety feature to consider; by the time you reach the ocean, the carpark and any busy roads are far off in the distance and near impossible to see. It's a great beach for first-timers who are still practising their recall in a high-distraction environment, as the risk of busy roads and moving vehicles is basically non-existent.
Dog-Friendly Cafés
With its relaxed beach lifestyle, the Wollongong region has plenty of cafes with outdoor dining areas with dogs are welcome to join you. Just double check before taking a seat if you're not sure.
Wollongong
Corrimal
Austinmer
Thirroul
Tarrawanna
Woonona
Bulli
Coledale
Dog-Friendly Parks
If your dog isn't quite ready for the big adventure of the beach, why not try one of Wollongong's dog-friendly parks for a good run around with your furry friend?
For some off-leash frolics with your pooch pal, try one of these parks:
Did you know…
We hit the Beach with our dogs EVERY. SINGLE. FRIDAY 😮
That's right! Here at Pawz & Me, we pack the van full of excited doggo's and make the trip down to one of Wollongong's wicked dog-friendly Beaches every Friday!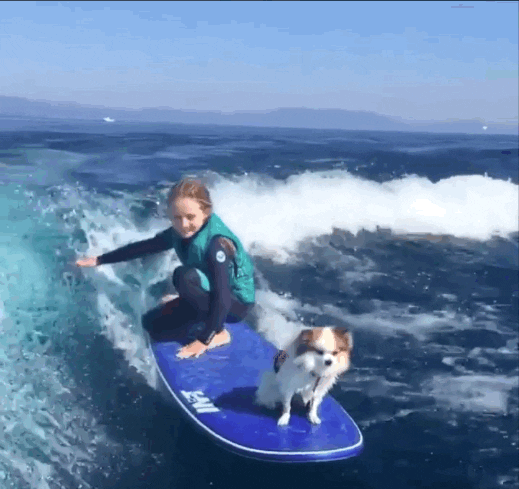 Wanna give your dog a life full of adventure? Get them involved today!