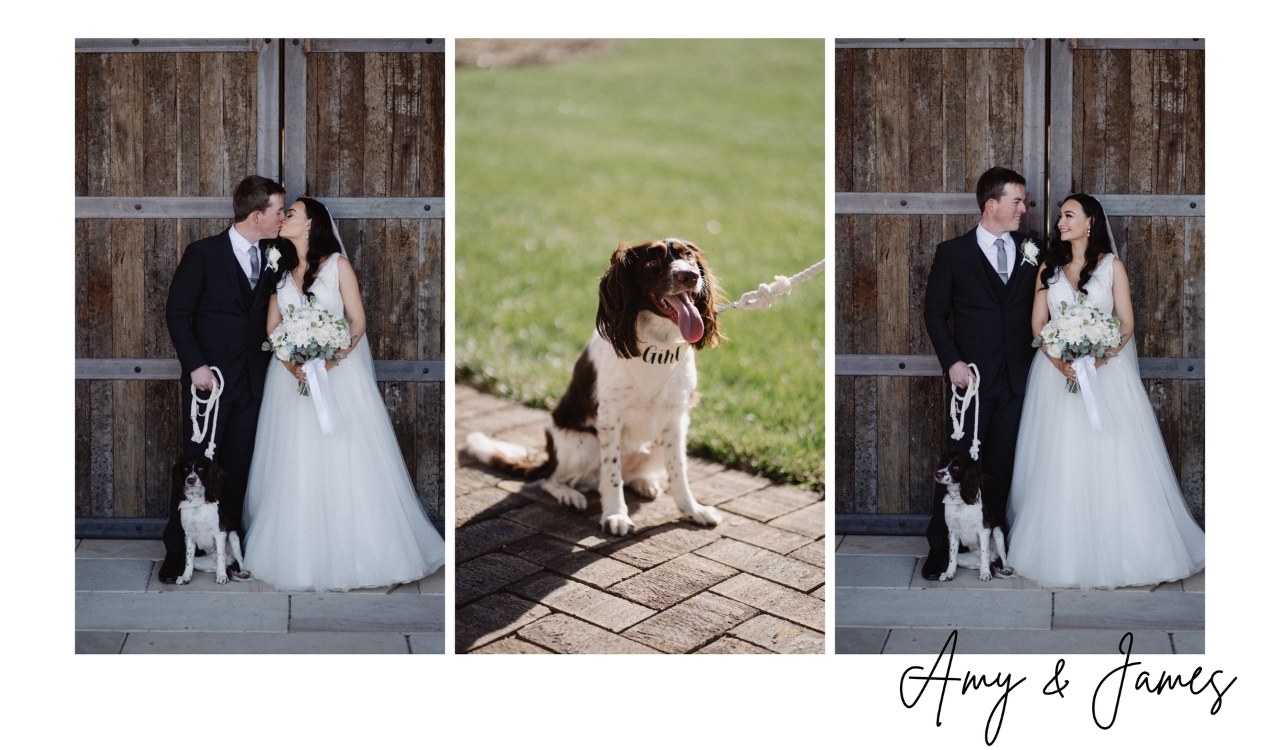 Thursday, 27th August 2020
A sunny yet cool August day at The Stables, but even a chilly breeze couldn't take away the warmth and love that was present on Amy & James' big day.
Featuring their loveable fur baby Ruby the English Springer Spaniel, who certainly stole the show as she pranced eagerly down the aisle to Dad James who was just as ecstatic to see her.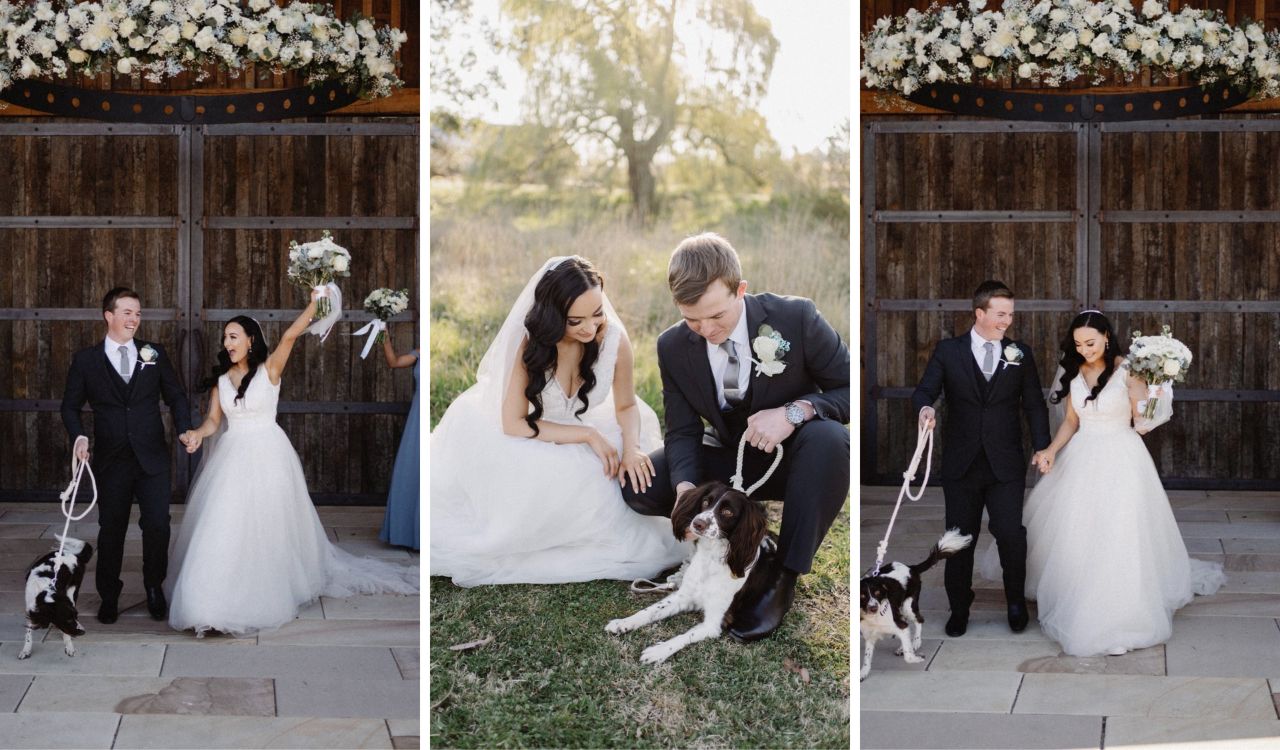 Ruby is a regular client of Pawz & Me who we've had the pleasure of spending plenty of time with in the lead-up to her parents' big day. The awesome relationship we've developed with Ruby and her parents over many months made this day even sweeter for us all.
Amy & James were also hiding an exciting surprise from their guests on their big day too – Ruby was soon to be a big sister!
Shortly after the Ceremony, we were whisked away for a private photoshoot so the happy couple could share their wonderful news with their families weeks later.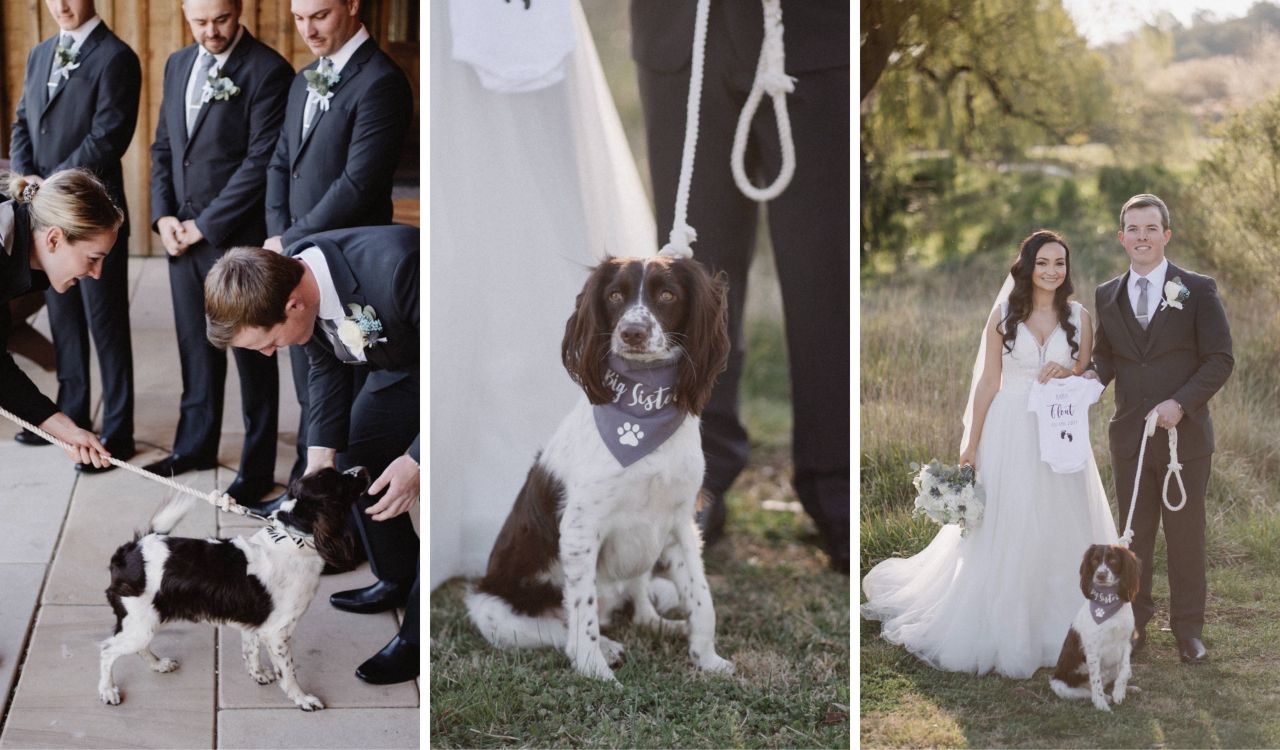 Her substantial experience in front of the camera thanks to Mum's dedication to her own private Instagram (@rubythespringerspaniel) made her quite the poser, and Amy & James' talented photographer (@thomstewart) was able to capture many memorable shots.
Congratulations Amy & James!