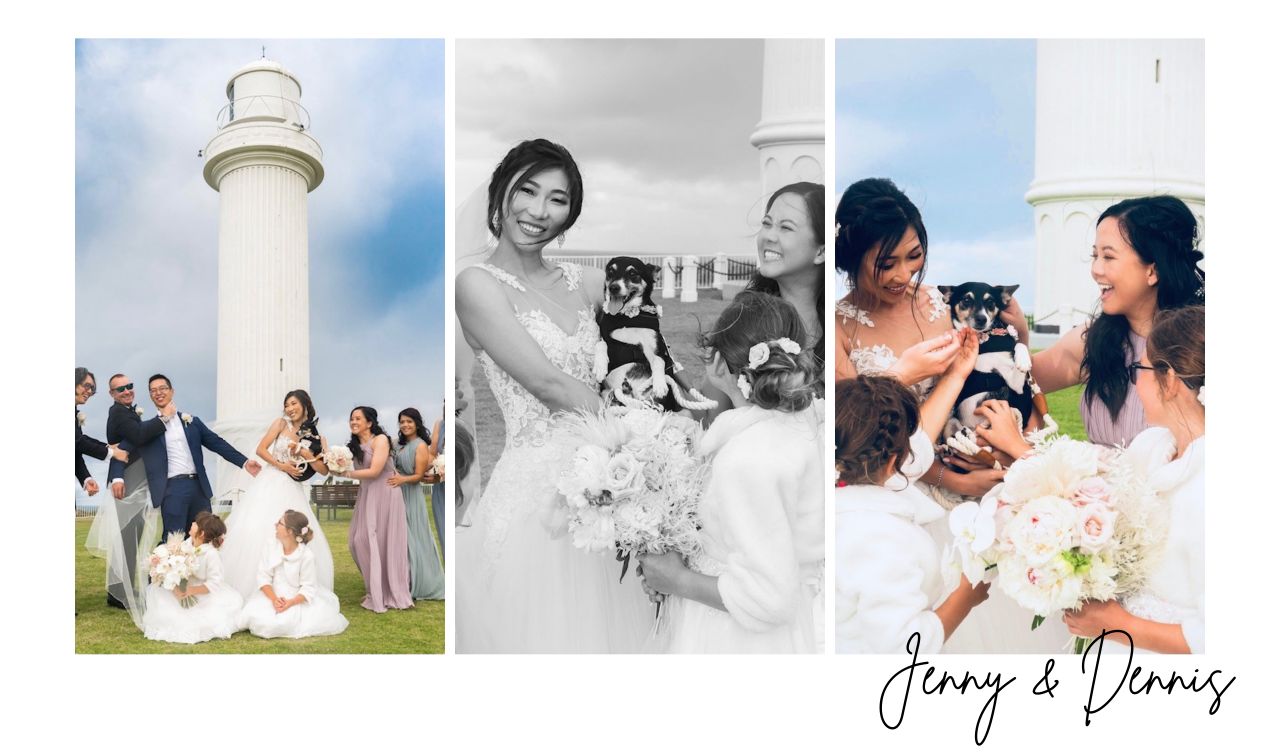 Saturday, 12th December 2020
What a pleasure it was to be a part of the special day of such a fun-loving couple who simply adore their fur baby! Wind and rain sure didn't stop Jenny, Dennis, and their awesome Bridal Party from having a laugh and soaking up all the love and smiles that little Milly the Mini Fox Terrier had to offer.
When I first met Milly at my Meet & Greet with Jenny, she was a little anxious, so I knew I'd have to work extra hard to make her my new best mate come the big day. When I picked her up on the day, she was a little confused and anxious, but with the help of treats and pats, I think Milly was clever enough to know that Mum & Dad wouldn't be too far off if she joined me on our journey down to Wollongong.
What started off as a sunny drive soon turned gloomy as we parked at the harbour and waited for Jenny & Dennis to finish their beach-side Ceremony. I never know how a Bride or Groom will react to wind and rain on their Wedding day, but I had no reason to worry; the moment Jenny and her bridesmaids spotted Milly in her flower-adorned harness, they couldn't wipe the smiles off their faces.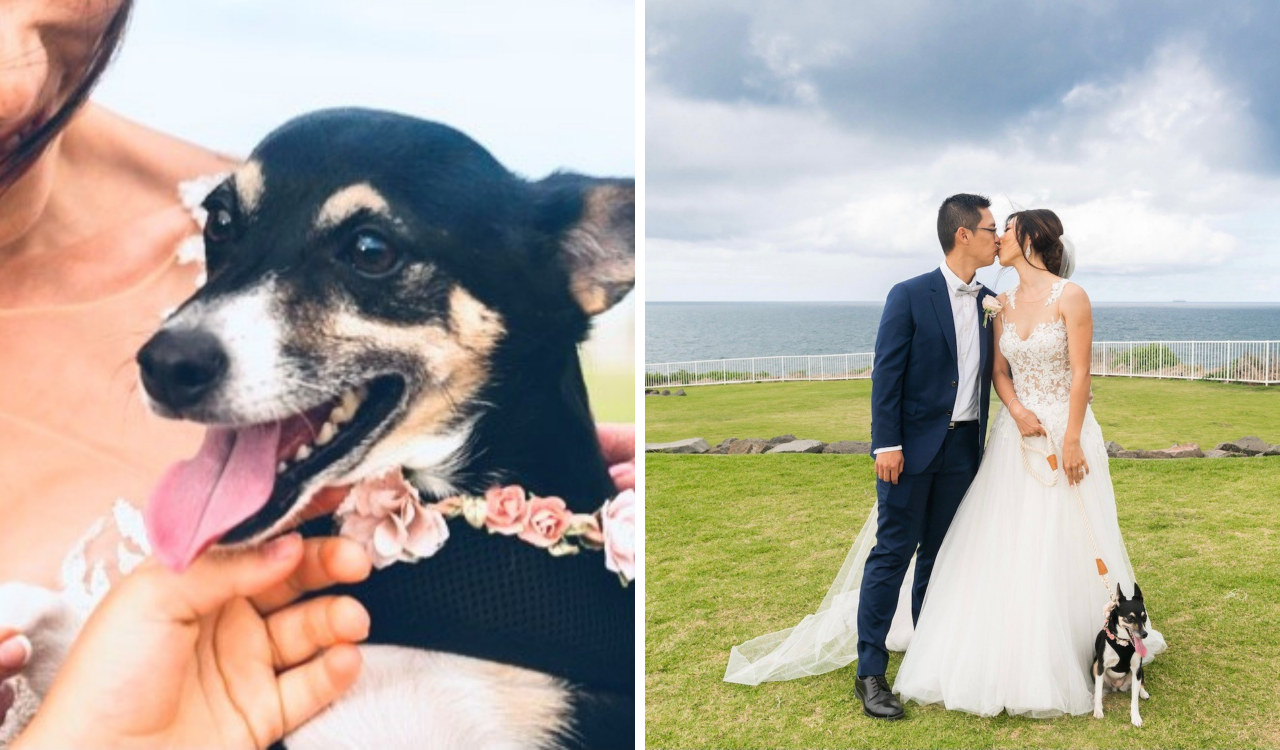 Jenny & Dennis' photographers were quick to snap a few photos featuring Milly before the storm clouds well and truly rolled in to join the party. It's not hard to see by looking at these photos just how overjoyed Jenny and her bridesmaids were about having Milly present on the day – there was simply no way this beautiful bride could be married without her fur baby by her side!
At the end of such a long and joyous day, Milly snoozed the whole trip home while her Mum & Dad partied the night away in Wollongong. She was happy to see her bed that night!
Congratulations Jenny & Dennis, and thank you for letting us play such an important part in the most important day in your lives!